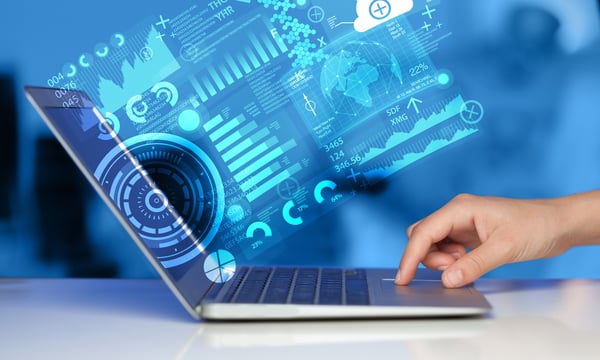 As technology increasingly becomes part of our daily lives, innovations are also coming up making it difficult to keep up with trends. Every year, discussions about what is expected to take the center stage in the digital world happen. With the COVID-19 pandemic affecting how businesses operate, the digital environment is progressively changing to accommodate the resulting developments and to ensure the sustainability of businesses even as remote working becomes the new normal.
While some of the trends for 2021 already exist, they will gain traction and become even bigger in 2021. Factors such as climate change, cybersecurity, ethical AI use, and even consumer trends will highly influence businesses into including the mitigation of systemic risks as part of their long-term plans. Below are some of the IT and Tech trends to expect in 2021.
1. Internet of Behaviors
Internet of Behaviors, a term coined by Gartner refers to how companies and institutions use data from smart devices to influence human behavior and experience. It involves the use of technologies such as location tracking, big data, and facial recognition to collect data and manage it in association with human behaviors.
As smart devices and the Internet of Things become increasingly common, Gartner predicts that more than 50% of the world's population will be connected to at least one IoT program by 2025. The perfect example of how the Internet of Behaviors works is the use of thermal imaging to establish those with fevers, and insurance companies liaising with smart devices like fitness watches to monitor your fitness and adjust your premiums accordingly.
2. Hyper Automation
While automation has been a trend for a few years now, the onset of the COVID-19 pandemic has heightened the need for digitalization. More businesses are now focusing on the automation of back-office processes in addition to task automation to boost efficiency as well as business resilience.
Hyper Automation combines AI, low-code tools, digital process automation, and robotics to enhance the efficiency of business processes. By doing so, it makes it possible for individuals without coding skills to easily automate tasks. As such, businesses will realize cost savings as they cut costs on operational expenses while experiencing increased efficiency and productivity. With more tools, robots, and people, you will have the advantage of experiencing the full digital transformation that hyper automation has to offer.
After years of development, 5G is now available in some areas in the US and offers increased internet speeds as compared to its 4G predecessor. It is set to become the next big thing in 2021 where mobile internet is concerned, leading to increased connectivity. Smart devices will also be able to transfer and share information much faster and smoother.
However, the 5G network comes with its limitations such as limited coverage due to increased bandwidth and increased signal droppings. There are also claims that it produces radiofrequency radiation due to the highly powerful cellular towers that support the network. As such, it poses a major health risk as it may cause cancer, damage DNA, and lead to premature aging.
4. Distributed Cloud
Distributed cloud is a new approach to cloud computing that is set to take center stage in 2021. Unlike traditional cloud which depends on a consolidated data center, distributed cloud includes the extension of cloud services to edge devices as well as customer data centers. It, therefore, enables the sharing of public cloud services to different geographical locations while maintaining governance, operation, and evolution as the provider's responsibility.
With a distributed cloud, all the services that were previously available only at centralized data centers are made available at the edge. It also speeds up how global devices communicate and promotes responsive communication in any given region. Businesses are set to adjust their cloud strategies to incorporate more vendors and more edge services. This will lead to a disruption of the vendor market involving the public cloud.
5. More Focus on Mobile
Currently, the number of smartphone users worldwide is more than 3.5 billion, and the number is set to increase in the coming years. As more people become dependent on their phones to browse and access the internet, 2021 is set to see more businesses adjusting their strategies to focus more on mobile-aligned clients.
Already, some businesses are offering business intelligence tools that work on both desktops and mobile to cater to the vast number of mobile users. The mobile-centric approach is expected to continue in 2021. This will greatly boost the return of investment for SaaS vendors who are set to benefit from businesses prioritizing mobile users.
As 2021 fast approaches, most of the IT and tech trends aim at boosting business agility and resilience. Every business needs to keep in touch with the trends in the tech field and adjust accordingly. Get in touch with us for more information about IT and tech trends.