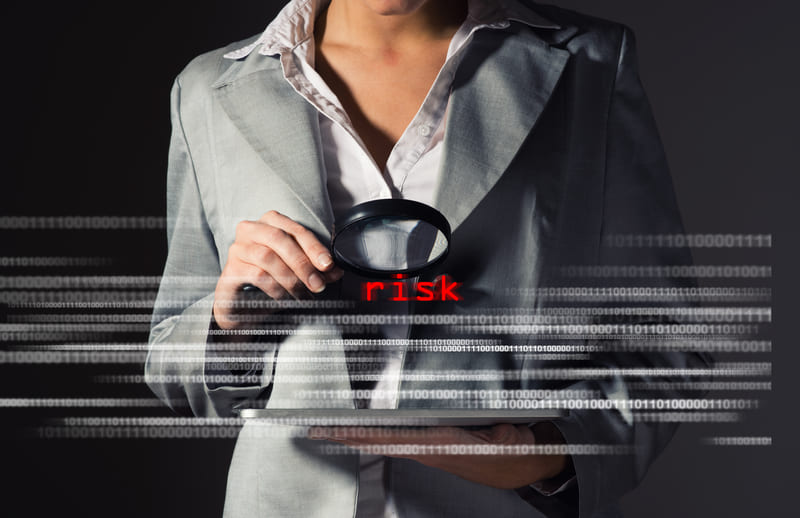 While advances in technology have several positive results, the benefits are not always immediate. Most small and medium businesses struggle to keep up with the fast pace of development in the IT sector. By understanding tech trends in your industry, your organization can quickly adapt to these changes.
Emerging Tech Trends for Small and Mid-Market Businesses
If your business falls under the SMB category, you should keep up with the following patterns:
1. Phaseout of Legacy Systems
Most companies fail to update their systems because their legacy installations seem to work still. There's also the fear of interrupting day-to-day operations during an upgrade, which leads to procrastination.
Although your legacy systems could appear to be running smoothly, they're
still a burden to business operations. They expose you to security risks, have high maintenance costs, and are not compatible with some of your clients' systems.
They also limit scalability, logistics, accuracy, and regulatory compliance. These issues negatively impact your business through lost sales, dissatisfied customers, and IT repair and data recovery costs. Your employees are also likely to suffer low morale, leading to reduced productivity.
2. Increased Uptake of Cloud Computing and Associated Technologies
Cloud computing is one of the most beneficial techniques for small and midmarket businesses. It allows your business to cost-effectively enjoy all the efficiencies that only large corporations previously felt.
Challenges faced during migration to the cloud include security and cost concerns. You'll reap maximum benefits only if you contract a qualified vendor to help with this delicate process. Advantages associated with the cloud include the deployment of the latest AI and data analytics solutions.
Infrastructure as a Service (IaaS) vendors include AI solutions that handle some of your most crucial tasks. Machine learning does a better job of understanding employee and customer behavior and evolving to increase overall efficiency.
Improved data analytics also means you have a better understanding of your customers' needs. You can use the information gathered to improve productivity, brand awareness, and product offerings.
3. Adoption of Automation
Apart from data analysis, automation also improves security and data storage. It also means the utilization of company resources improves, which reduces the cost of doing business.
This situation is beneficial to midmarket and small businesses because it allows them to compete with larger organizations with deeper pockets. Automated security checks, data storage, and backups take a fraction of the time they used to in the past.
4. Focus On the Mobile Experience
Mobile devices are grabbing an ever-larger share of the IT industry. It only
makes sense to optimize your systems accordingly. Other than having a responsive website, it would be best if you had applications that allow smooth access to all of your services.
Apart from increasing engagement, mobile apps grow conversions and enable the provision of customized solutions. Another growing trend is the Bring Your Own Device (BYOD) phenomenon.
By allowing your employees to access your network through their own devices, you increase productivity while reducing hardware maintenance costs. You'll also boost overall employee morale because they're working with tools they're most comfortable with.
5. Utilization of Blockchain Technology
Over the past decade, blockchain has grown from a buzzword to game-changing technology. Although it's mainly associated with cryptocurrency, its benefits apply to several industries. Blockchain's key features are decentralization, transparency, security, and immutability.
Its decentralized nature increases efficiency by eliminating the need for intermediaries and facilitating faster transactions. The technology is transparent because the transaction ledger containing public addresses is accessible to anyone. It increases accountability, as well as your business's overall integrity.
Blockchain's encryption is highly secure because each transaction links to the previous one, which makes it impossible to alter. It also makes it hard for bad actors to hack your databases and payment gateways.
Finally, with blockchain technology, it's easy to trace transactions because they leave an audit trail. Other than improving security and preventing fraud, traceability helps in verifying the authenticity of every product in your supply chain.
Mid-market and small businesses stand to gain from vendors who offer blockchain as a Service (BaaS). They allow you to harness the full power of this fantastic technology affordably.
6. A Growing Need for Outsourced Solutions
Even with an in-house IT department, the fast pace of technology change makes it hard for SMBs to keep up. The only viable solution is to outsource to companies that focus solely on tech products and services. They're better at adopting and customizing the latest technology for your business needs.
They also excel at streamlining newer technologies such as cloud computing, mobile applications, AI and machine learning, and blockchain. In the past, you'd have to invest massive financial resources in enjoying these efficiencies. Outsourcing provides them at affordable costs.
Hummingbird Networks Understands Midmarket and Small Business Needs
At Hummingbird Networks, we believe every business can become better through the smart utilization of technology. With several years of experience and extensive skills, we customize our IT solutions to fit any business needs.
Because we always keep up with new technologies, your business stands to gain a competitive advantage once we deploy them. Contact us today for more information on our full range of products and services.