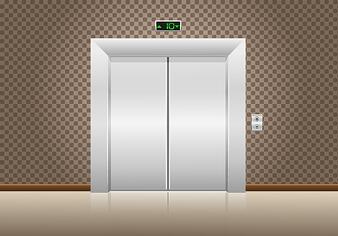 The explosion of mobile devices and on-the-go Internet has happened faster than just about anyone was expecting. In the last five years, mobile devices have caught on worldwide. Already this year, mobile browsing surpassed desktop browsing in terms of pageviews.
Further, consumers are definitely deciding on destinations based on WiFi availability and a great hotel wireless network. According to a 2013 study, more than a third of hotel visitors claim "free WiFi" is their #1 deciding factor in any situation. Among business customers, that goes up to over 50%. And two-thirds said it's the amenity they'd most like to see standard in hotels - that's twice as many as those who said "free breakfast."
Yes, your guests apparently want WiFi more than food.
(B.F. Skinner would be proud.)
Luckily for your guests' longevity, these trends also extends to small restaurants and coffee shops, which are prime revenue-drivers for many hotels. A large majority of casual diners will select almost exclusively based on WiFi, giving more reason to offer it.
So, besides being free, what do hotel guests expect from your WiFi service?
What You Need For Great Hospitality WiFi
1 - Reliability
The biggest mistake many hotels make in installing WiFi is underestimating the strength and thickness of their room walls. The same soundproofing materials ensuring your guests' privacy will interfere significantly with WiFi reception in-room, where it's most important to guests.
You may need more powerful antennas to ensure a strong signal throughout your location, depending on your wall composition.
Largely speaking, reliability is much more important than raw speeds.
2 - Speed Options
One of the big pain points for locations installing WiFi is the idea of people "leeching" large downloads off their service, or streaming video for hours, driving up costs. While this is a risk of sorts, remember that many -or most- guests will still only be using the service for basic browsing / social media / email.
For hotels seeing too much bandwidth being used, we suggest a tiered service: Your free WiFi is capped at a relatively low download speed - say 50kb/s - that still allows for easy browsing. Then, patrons who need faster speeds or who want to stream movies can pay extra for an uncapped service.
It's a fair compromise on price vs service, since (nearly) any visitor is going to be aware that bandwidth costs money.
3 - Room Service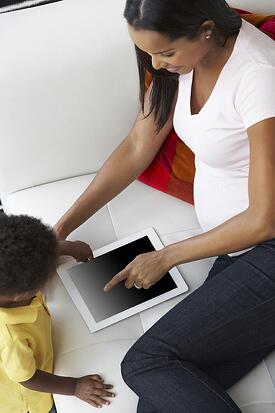 Here's something that would be quick and simple to set up on your server: An in-browser portal that allows for room service or other product/service deliveries. It creates an easy new way for them to order, and may even encourage shy guests to place additional orders.
Consider making deals with local businesses to include them on your services portal. Feeding them customers for a small cut and/or advertising fees can create a very nice arrangement for everyone involved - including your visitors!
4 - Loaner Tablets?
Here's something to consider, that we've seen some hotels experimenting with: Buy a handful of low-cost Android tablets and rent or loan them to visitors.
One might wonder what the point is when everyone's carrying their own devices. Well, that will become clear the first time a guest lost his iPad along with his luggage and is desperate to get online.
Also, such tablets could easily be pre-loaded with advertisements and special offers, which most guests would accept if they're having to use a loaner.
Quality Hotel WiFi Brings Happier Guests
The days of being able to soak corporate charge accounts for WiFi access are probably over - WiFi has become too necessary for too many everyday people. If your hotel doesn't have a free connection, travelers are likely to stay someplace else.
With some creativity, there are plenty of options for monetizing WiFi while providing services your guest will appreciate.
For a free consultation, or a survey of your site for optimal WiFi access point placement, just contact Hummingbird Networks for all the details!