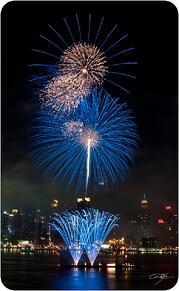 Use of wireless networks at tradeshows has exploded in recent years. From presentations to interactive demonstrations and everything in between, Wi-Fi is used to make your tradeshow booth exciting and engaging for visitors.
To get the most out of a tradeshow Wi-Fi experience, make sure your booth has all the bases covered. The following is a step by step wi-fi planning guide to help you present the best experience for your organization and your booth guests:


Coverage Area
Survey your booth area and determine how much coverage is needed so that the Wi-Fi signal can be reached from all areas. Also watch for items that may cause interference such as other electrical wires or cables, heavy metal objects such as mezzanine or structures, concrete and other electronic devices. Make sure your antenna is fully capable of covering your booth area without interference.
Network Traffic – User Expectations, Surges and Lulls
Very busy trade show arenas can have thousands of guests that will pass through your booth throughout the day. Some points during the day may have very little Wi-Fi traffic, while other times the number of people accessing your Wi-Fi network could overwhelm the the access point. Carefully consider the number of potential users and make sure your network can handle the peak times. Some options to consider is adding access points and then monitoring the use of the access point with a heatmap. Have some additional access points on hand to use if the volume increases. Also review your bandwidth requirements. If you will be streaming video, for example, your bandwidth should compensate for the demand.
Take advantage of the lulls in network usage to tune your systems further and make adjustments to your access points, bandwidth, or security measures.
Performance Issues
If your Wi-Fi network begins to experience performance issues, there are several points to consider. First, check the usage of your network and make sure there are no unauthorized users that are tapping your resources. Refine your network security measures if necessary. Next make sure your access points are providing adequate coverage for your booth area. Then look for items that could cause interference such as electronics, metal structures, concrete, or other signals. Finally evaluate the quality of your equipment compared to the number of users and your bandwidth requirements. If necessary consider upgrading your equipment to more reliable devices.
Security – Guests, Presenters, Booth Hosts, Hackers
While you must stay within budget, it is best not to scrimp on security for your tradeshow Wi-Fi network. Utilize WPA2 enterprise security protocols so that your data is well encrypted and all devices can maintain the same security levels. The Adtran Bluesocket vWLAN can be an ideal option for tradeshow Wi-Fi operations. These devices provide state of the art security while also providing highly reliable performance.
Place users into different categories and have security monitors in place for each. Guests, presenters, and booth managers should all have unique logins and passwords for monitoring purposes.
Having a Wi-Fi password is recommended in order to keep potential hackers from easily infiltrating your network. Make sure you have contact information acquired for anyone who is granted access to your Wi-Fi network so that you can more easily identify problems. While most visitors to your booth area will be sincerely interested in your company, there may be some who simply want to take advantage of your Wi-Fi or even worse, compromise your network. You may also have inadvertent problems with authorized users who may suck resources without realizing there is a problem. Have someone who can monitor your Wi-Fi utilization to make sure any security issues are thwarted quickly.
Best Equipment Options
The type of equipment used for your tradeshow is obviously a critical part of the success of your booth. The Adtran Bluesocket vWLAN solutions are designed to scale according to your needs while also providing highly secure and highly reliable wireless services. The simplicity of setup and management of the Adtran Bluesocket vWLAN systems can make your tradeshow experience a smooth operation from beginning to end.
Preparation, Installation, and Take-down
Before you even set foot onto the tradeshow floor, you should already be aware of the location of your booth and all of the basics needed to bring it online. Consider your cabling requirements, and utilize Wi-Fi where possible to reduce the need for running cables everywhere. Confirm that there are adequate power receptacles to run all electronics in the booth area. The tradeshow arena staff should make sure you have extension cords and other items readily available if needed. Also it is good to communicate well with the tradeshow staff so they understand when your booth will be brought online, what the power or cable requirements will be, and when your booth will be taken down. This will help you to keep your tradeshow schedule deadlines and goals.
Conclusion
Every company wants their tradeshow experience to be highly successful. The needs for a well planned and executed tradeshow Wi-Fi system can make or break your booth's success. By having the right equipment and partners in place, you can be confident that your tradeshow Wi-Fi will work well while staying secure and keeping costs manageable.
Image Credit: StockPhotos via http://stockphotos.io/