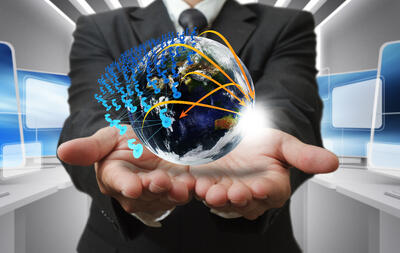 As one of the west coast's premiere networking consultants, we're often approached by larger businesses, such as those in hospitality, about the challenges of implementing effective WiFi on their premises. Such discussions usually involve which hotel wireless access points are best.
Well, access points are important, but they're not the entire story. At least, not usually. By and large, the type of AP you buy will be dictated by the type of network you want to implement. That, in turn, is based on how it's going to be used.
So, choosing a brand of APs is one of the last steps in the process of outfitting a hotel with new WiFi. The APs are determined largely as a result of what's changing on the back end.
Can't We Just Buy APs That Work With What We Have?
If it's been more than a few years since the last round of network upgrades, it's rarely a good idea to upgrade your access points without upgrading the equipment on the back end. The APs will be hobbled, and may be unable to work at advertised speeds because they'll be limited by your old hardware.
While there are exceptions when servers can be repurposed into low-priority roles and effectively forgotten about, most of your "active" network hardware has a realistic lifespan of around five years. After that, a combination of wear-and-tear and technological depreciation will quickly necessitate upgrades.
In situations like these, new APs are merely a band-aid, and not a terribly effective one.
Centralized Controlled Networks
The standard network architecture, and one which will undoubtedly be used for many years to come, is the traditional client-server model. There's a central controller, or server, which is the heart of the network and ultimately makes most\all of the decisions about routing, security permissions, and soforth.
On larger scales - such as a network extending across large campuses or cities - the controllers act something like the hubs in the air traffic system. The handful of controllers co-ordinate to handle traffic, then each controller regulates their local traffic accordingly.
Centralized networks are a well-known technology, easily implemented, and can also be quickly put together from refurbished network hardware for an inexpensive networking solution. They also require no retraining for staff, and all the most-established names in hardware - such as Cisco and Netgear- base largely around centralized services.
Virtualized Networks
For most hotels, virtualized networks offer more flexibility, with a few small tradeoffs in terms of scalability and intercompatibility with older systems.
Virtualized networks move the management onto the network itself, with every piece of hardware sharing in the same decision-making process. Security protocols and routing are unified between every device.
There are a number of different brands of virtualized networks, however most of them rely to some extent on existing hardware on-site to run them. They're usually not truly autonomous.
ADTRAN BlueSocket or Meraki Access Points
BlueSocket and Meraki offer a line of hotel wireless access points designed to be 100% independent hosts of a virtual network. In a small B&B, a few BlueSocket 1920 Acesss Points or Meraki MR32s truly would be all the on-site network equipment you'd need to host a professional-level service, besides having a laptop to access it.
BlueSocket and Meraki are also self-configuring. Whenever a hotel needs to expand its coverage, installation of a new AP literally only takes a couple minutes. You plug in the AP and put its serial number into the network OS, then it does the rest. Each AP automatically adds its abilities to the whole of the network and is ready to access within seconds of validation, no muss or fuss.
So, because of this combination of flexibility and absolute ease-of-use, we recommend BlueSocket to most hotels. It's hospitality networking made as simple as it should be.
To learn more, contact Hummingbird Networks for a free consultation.
UPDATE 5-27-15: For a 802.11AC Wireless Access Point Network, check out the Adtran Bluesocket 2030 and Bluesocket 2035 wireless access points.