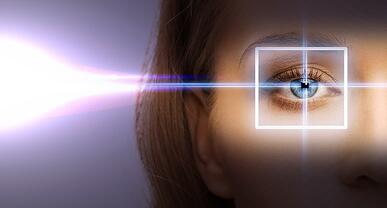 Is your medical facility looking to add -or expand- its WiFi network?
In the last few years, a huge range of new options for business networking have appeared. Technologies that were reserved only for huge corporations five years ago are now commonplace, and within reach of most clinics. Virtualized networks, especially, bring the power and flexibility a modern healthcare facility needs.
So which are the best wireless access points for a hospital, clinic, or other medical practice that has its eye on the future? We've got three picks!
The 3 Best Wireless Access Points For Healthcare Facilities
1 - ADTRAN Bluesocket BSAP 2035
In our view, the current cream of the crop is the just-released BSAP 2035, which is one of the latest additions to ADTRAN's Bluesocket line.
The 2035 -like all Bluesocket-compliant APs- hosts an entirely virtualized, controller-less network architecture which is quickly and easily scalable, from one AP to hundreds. The distributed system minimizes wiring and centralization, while still providing single-console access to complete network oversight.
There are two major features that make the Bluesocket 2035 particularly compelling for medical practices:
802.11ac brings Gigabit speeds. The 2035 is currently among the fastest controller-less networking options on the market, and medical practices transmit enough data to need that level of bandwidth.

External antenna support. This allows your WiFi network to spread across your entire location, with many options for signal pattern control.
2 - NetVanta 3430
Do you have a more traditional network, and aren't yet ready to jump onto the virtualization bandwagon... even if it's an option for the future? The NetVanta 3430 is a great all-around choice for a router, able to upgrade performance on existing networks while bringing compatibility with future controller-less architectures.
The 3430 is especially attractive for medical practices because of the Enhanced Feature Pack offered along with it. This brings a range of software upgrades to the router -including significantly enhanced security- which make it perfect for use in medical applications.
It also opens up a range of remote access, telecommuting, and VPN options, which are often necessary for cross-clinic collaborations and consultation.
3 - ADTRAN Bluesocket 1920
For smaller clinics that want to get started out with a great blend of price, speed, and potential, we recommend the Bluesocket 1920. Like the 2035, it's part of ADTRAN's overall Bluesocket line of distributed APs, but aimed at firms looking to get their first experience with virtualized networking.
A single 1920 can provide all the coverage you need for a small clinic or office. If your operations expand, so can your network! Because Bluesocket is so easy to set up and configure once the system is in place, installing new Access Points is literally a five-minute task, at worst.
A growing medical concern needs a network that just works with minimal user interference, because a healthcare practice doesn't have time for IT troubles. The power and ease-of-use from ADTRAN easily fulfills this, by making network expansion as simple as plugging in new devices.
Need More Advice?
The modern networking industry moves so quickly that even those within it have a hard time keeping up, not to speak of everyone else simply trying to make purchases. If you know your medical practice has a WiFi future, but don't know how to get there, Hummingbird can help!
With our combined decades of experience helping firms create robust, secure, and reliable wireless networks, we can put together custom solutions that are perfect for your operations... and your budget.
Contact us today for a free consultation!