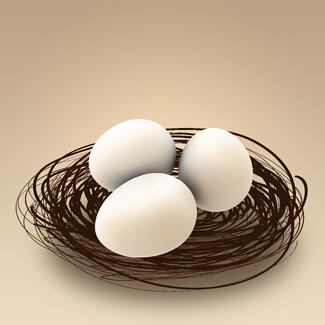 You're likely aware that there are plenty of websites out there rating hotels, but did you realize that the quality of your WiFi is quickly becoming a major factor?
According to a study conducted by Hotels.com, over one-third of respondents said that the availability of WiFi was their number one deciding factor when choosing between comparable hotels. That number goes up to more than half when looking at business professionals specifically. In fact, guests appear to prefer free WiFi over free breakfasts.
Of course, having WiFi is only part of the story - it also needs to be usable and reliable. Since, unfortunately, not every hotel offering WiFi actually provides it, that means websites are appearing specifically for guests to share their experiences with hotel WiFi.
Let's look at the top sites... Your hotel might be on them!
New Websites Are Grading Your Hospitality WiFi
1 - Hotel WiFi Test
HotelWiFiTest.com does exactly what it sounds like, and very quickly. Guests staying at a hotel are encouraged to run tests on their local network, which are immediately added to the website's database. Users even have the option of tagging the hotel on FourSquare, or Tweeting about it, using pre-made messages. These tags could be either good or bad.
It also keeps detailed lists of the best hotel WiFi to be found in a given city, so being known for having great WiFi could get you a lot of exposure to people browsing the website. The most popular destinations are right on the front page for anyone to peruse.
If your hotel is listed, you should take the comments seriously. Potential guests visiting the site certainly will be.
2 - SpeedSpot
The major competitor to HotelWiFiTest is SpeedSpot.com, which also covers cafes, restaurants, and other public WiFi locations. SpeedSpot makes it slightly harder to run the tests, but they have a bigger database and a larger focus on helping visitors search for WiFi. Plus, they also offer apps for iOS and Android, as well as browser extensions that automatically insert SpeedSpot results into searches on major travel sites like TripAdvisor.
So, for a serious traveler or WiFi camper, SpeedSpot provides all-in-one resources for finding high speed public WiFi. Being well rated by them would provide a serious boost to just about any hotel's visitor rates.
Can Your Hotel WiFi Be Too Good?
While we're on the subject, I came across this article which illustrates a major conflict brewing between visitors and hotels. What do you do if a visitor wants WiFi so he can undercut your pay-per-view rates?
It's hard to blame the author. He bought a ChromeCast and wants to use it. On the other hand, its also hard to blame the hotel for wanting to discourage this. On the other other hand, regardless of who's "right" here, the bottom line is that the Galleria Park now has a rather prominent article online trashing their WiFi service.
There's no perfect solution here, and it may boil down to your relationships with your own customer base. However, this is one of the reasons we tend to recommend hotels use a "tiered" system for their WiFi. That is, they have a basic low-speed network for free, as well as a faster one suitable for streaming, for a nominal upgrade fee.
It's a fair compromise in most respects, and ensures you at least recoup your operating expenses if someone wants to use WiFi to bypass your official service offerings.
Your Hotel IS Being Judged On Its WiFi
WiFi is of increasing importance to visitors of all types, and they ARE choosing their stays based on WiFi speed and availability. A hotel today would be wise to take heed of this, and look at improving their service offerings specifically to appeal to a wired audience.
For more tips and advice on how to offer the best possible WiFi to your visitors, just contact Hummingbird Networks with your questions!