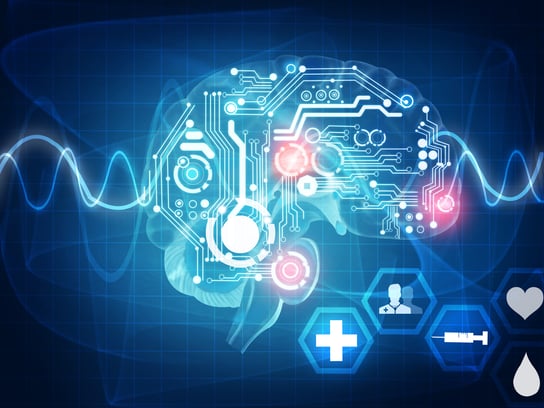 The COVID-19 pandemic is affecting the world in unprecedented ways. To contain it, governments have implemented strict quarantine, social distancing, and lock-down measures. While these steps are commendable, they've also severely impacted trade and crucial industries, such as travel. Coronavirus' effects will be felt in the tech and service industries long after its containment. The following are some of its most likely results:
1). Change in Consumer Habits
As people struggle to minimize physical contact, they depend more on online services to meet their needs. You'll have to get used to buy groceries, medicine, home improvement supplies, and entertainment products on e-commerce sites.
Online retail giant Amazon is already struggling to meet the demand for essential items. This spike, coupled with the unclean nature of cash payments,
will also hasten the adoption of cashless solutions. Payment gateways such as PayPal, as well as blockchain-backed currencies such as Bitcoin, will become more popular.
2). Need for Higher Bandwidth
The current stay-at-home measures are already placing a strain on ISPs. To avoid boredom, most people are turning to entertainment sites such as Netflix, YouTube, and Amazon Prime Video.
These video streaming platforms are hogging so much bandwidth to the point of undermining the overall quality of entire networks. This situation illustrates the need for urgent investment in faster bandwidth services such as 5G. Other than facilitating entertainment and work-from-home solutions, higher quality communication also improves emergency response.
3). Businesses Will Place More Emphasis On Remote Work
Trade is one of the most significant casualties of the coronavirus. Containment measures have severely curtailed associated industries such as travel and logistics. Having been forced to work from home, most people are looking for tools that will increase productivity.
They include video conferencing, research collaboration, chat, and project management software and apps such as Webex, Zoom, Skype, Teamwork, and Slack. This shift presents a massive opportunity for developers to come up with more intuitive solutions.
4). Supply Chains Will Need Overhauls
A key lesson learned from the coronavirus outbreak is that supply chains are fragile. Because of over-dependence on China, most of the world is experiencing crushing delays in the delivery of massive product volumes.
As a business executive, you'll need to diversify or even localize your supply sources to avoid future disruptions. This shift might mean implementing cutting edge manufacturing solutions such as robotics to reduce lead time.
5). AI, IoT, ML, VR/AR will Receive a Huge Boost
The Internet of Things and AI were already snowballing before the pandemic began. Post-coronavirus, these technologies will play a role in not only predicting future outbreaks but also in containing them.
AI algorithms can filter news reports, social media posts, and other online content to map calamities more accurately. Through machine learning and data analytics, they can offer customized solutions relevant to various demographics.
VR and AR also have several applications. They're a fast and cost effective prototyping solution because they allow your consumers to test and personalize products. They're also a better educational tool due to the rich, immersive experience they offer.
Virtual and augmented reality will have several applications in a post-coronavirus business landscape. They include education, entertainment, virtual tourism, research, medicine, military, and retail industries.
6). Increased Investment in The Health Tech Field
The ongoing COVID-19 pandemic has exposed most countries' healthcare systems as ill-prepared to handle crises. The aftermath will be a massive boost in investments in the industry by both governments and private entities.
Tech-focused medical solutions include accurate surveillance, prevention, diagnosis, treatment, and follow-up visits. Telemedicine is an excellent example of such solutions. Tech will also play a central role in the provision of higher quality testing and diagnosis kits.
Cloud computing will make it easier to collaborate when researching vaccines or cures. With large tech corporations such as Amazon, Alphabet, and Apple moving into healthcare, the industry will multiply.
7). Potentially More Robust Government Intervention in Business
Countries that have shown some success at tackling coronavirus have implemented restrictive measures against free movement. As we struggle to understand the virus, governments will be more forceful in implementing such directives.
They might pass laws to address the pandemic in ways that accelerate its containment specifically. An example is giving priority and support to businesses that provide essential supplies.
Investors in the health IT sector will also be encouraged to collaborate towards finding a lasting solution to this and future emergencies. To achieve this objective, some IP laws that discourage new entrants might have to be relaxed or abolished altogether.
Coronavirus has caught the world unaware, but it's also offered vital lessons on emergency preparedness. The pandemic will drastically change the way technology is applied in service industries.
At Hummingbird Networks, our expansive skills and experience in IT place us in a pole position to help power this transition. Contact us today for more information on how our cutting edge services can help your business emerge stronger.