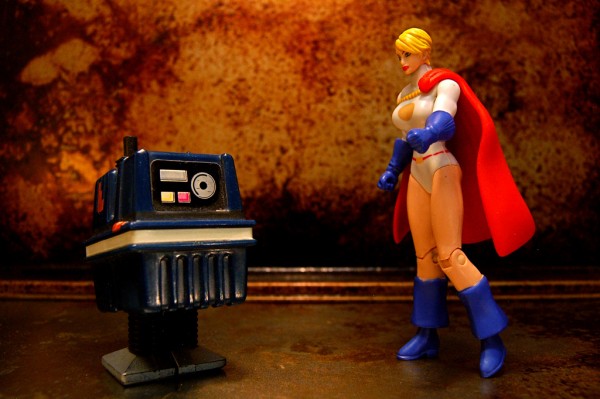 Whether or not to upgrade to a form of Power-over-Ethernet is a growing concern in some businesses, and for more reasons than you might think.
There's a new trend in PoE, however, and it's one that may alter your selection of wireless access points. Some of the newest 802.11ac modelsrequire PoE+ to enable full functionality.
Both PoE and PoE+ are ways of delivering electrical current side-by-side with data on most standard Ethernet cables. The only significant difference between the formats for users is the amount of power transmitted. PoE carries 15W, and PoE+ delivers 30W.
PoE switches can effectively become the power supply for a range of subsidiary devices, such as an office's VoIP telephone system.
Do You Need PoE+ For Wireless Access Points?
Several brands, including Cisco and Meraki models, have started quietly disabling features when the access point isn't connected to PoE+. Usually, it involves disabling antennas, which limits the AP's top speed, or potentially disables security measures like active W-IDS scanning.
What's uncertain is whether this is a trend that will continue. Some brands, like the ADTRAN BlueSocket access points, have no PoE+ requirement, even for top-line 802.11ac models. However, it's hard to deny that the trend in electronics is towards higher power consumption.
Every antenna added is another drain on the power supply, after all.
And what statistics exist suggest that PoE adoption is increasing rapidly. The number of non PoE wireless access points selling are still well beyond PoE or PoE+ models, but the gap is steadily lessening. Something that was a niche innovation five years ago is clearly catching on.
So does this mean you'll have to upgrade to PoE+ for wireless access points to work in the future? Not necessarily, but it's looking increasingly likely.
Also, more UPS and Battery Backup Systems are coming out that also support PoE standards, which should help lessen the obvious redundancy problem with having power and data on the same line.
Always Look Ahead When Planning Network Upgrades
One thing that often surprises our clients is how much time we spend "in the future." Most of the major network standards and changes are now planned out five years in advance, or sometimes more. The various standards committees already have hypothetical new WiFi technologies scheduled out to 2020!
The smartest and most cost-effective network upgrades don't simply focus on your needs today, but rather at where both your company and the networking industry will be in five+ years. Ideally, your investments today should look to converge with upcoming technologies to get a maximum ROI on the hardware.
So if you're looking towards a new WiFi standard like 802.11ac, it may make sense to go ahead and move towards PoE+ for wireless access points and other networked systems.
Or, if you'd like a more detailed analysis of your network needs both today and a few years down the line, please contact us with your questions. Call today for a free network evaluation!
Image courtesy of: https://www.flickr.com/photos/jdhancock/4553691268/sizes/l/in/photostream/