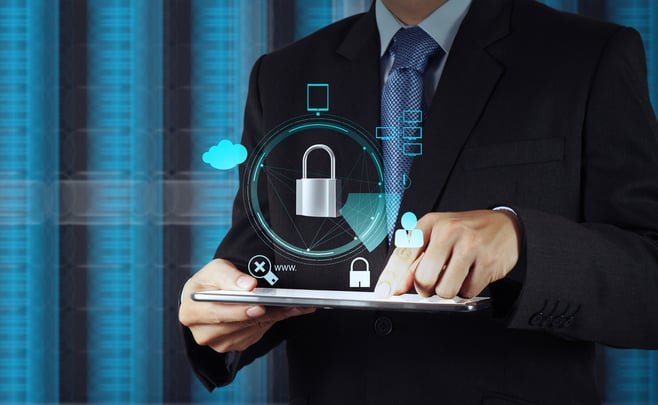 Despite being a few decades old, email is still one of the most popular and effective forms of communication. It's fast, free, and easy to use. Other than having excellent referencing options, it allows organizations to affordably reach millions of clients across the globe. Unfortunately, these benefits also make email a target of bad actors.
Top email security risks
With worldwide email users expected to surpass 4.3 billion by 2023, your organization will face security threats such as:
It's delivered mainly through email attachments that include malicious code.
Although malware has been around since email started supporting executable content, it keeps evolving. Ransomware has emerged as the most potent form of this threat.
Once your computer or network is infected, the malware blocks access to your own data unless a ransom is paid. Other threats include publishing, selling, encrypting, corrupting or deleting the data. Most ransomware only needs to infect one user's computer to gain access to other network devices.
The BYOD trend has made it easier for ransomware to spread. It's possible to get infected through a personal email account on a device you also use for work. Attackers also demand ransom in the form of cryptocurrency, which makes it harder to track and stop them.
This is a nightmare scenario for all organizations because the data they hold is crucial for day to day operations. The biggest ransomware attacks in the recent past include WannaCry, SimpleLocker, NotPetya, SamSam, Ryuk, and TeslaCrypt.
Cybersecurity experts expect increased ransomware attacks against cloud infrastructure.
Phishing uses complex social engineering tools to acquire sensitive data such as credit card, ID and social security numbers. Attackers do this by sending you emails that appear to be from genuine organizations such as banks. Phishing attacks result in identity theft, forgery, and other forms of white collar crimes.
Getting tricked into providing login credentials to sensitive company data could have serious repercussions. Spear phishing is a more complex and targeted type of email security threat. Such attacks are customized for specific people or organizations.
Before launching spear phishing attacks, bad actors do thorough research on the target. They then create emails that appear to be from legitimate higher ups, departments, suppliers, financiers and associated entities.
Whaling is a type of phishing that deliberately targets the most influential members of an organization or society. These include CEOs and senior department heads, politicians, and banking executives.
Such attacks are hard to identify unless you have strong security measures and some cybersecurity training.
It's a malicious practice by scammers in which communication is initiated by persons or devices disguised as genuine. In the email, you could be instructed to perform actions that appear harmless, such as updating your profile. The three most common types are:
These attacks impersonate IP addresses that are familiar to your network. They then send multiple packets of data to the point of flooding your servers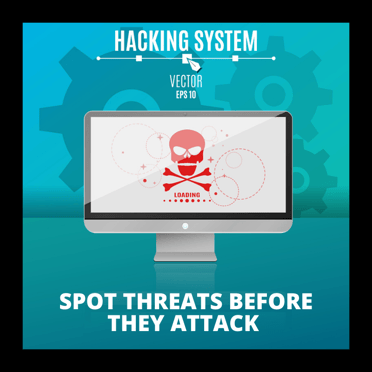 and triggering crashes. These DoS attacks cause your entire network to slow down, which affects service delivery.
Address Resolution Protocol (ARP) spoofing exploits your computer's communication with wireless networks on private routers. Attackers quietly access the network with the aim of cracking its IP address.
If successful, they can imitate both the router and the computers that communicate with it. They do this by stopping, intercepting, modifying, and generally disrupting the flow of information on the network.
Such attacks can cripple your system by mixing up or directing an overwhelming number of IP addresses to your network.
The Domain Name System (DNS) connects domain names with correct servers and IP addresses when you type in a URL. DNS spoofing takes advantage of this by rerouting requests to malicious servers laced with viruses and worms.
This type of attack is also known as DNS cache poisoning, because of its long lasting effects on infected servers.
Directory Harvest Attacks
This type of threat attempts to access the email database associated with your organization's domain. By targeting both personal and company data, it can cause serious damage across the entire enterprise.
Keylogger attacks are another type of email threat that collect sensitive information such as passwords, financial details and personal information.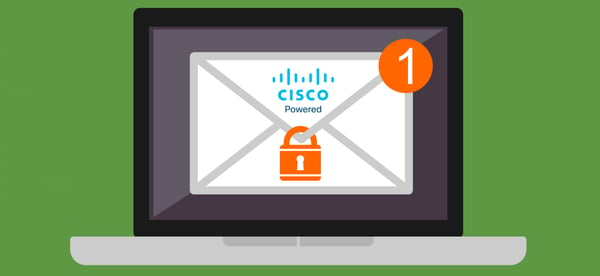 You can prevent these attacks by:
Updating your email security software and filters.
Limiting administrative privileges for some network users.
Sandboxing email attachments and sending them to recipients only after being scanned for malware.
Incorporating data encryption solutions.
Training your employees on the tell-tale signs of email security threats.
For robust email security, you need a combination of these and other advanced solutions.
At Hummingbird Networks, we believe in prevention as the best solution to IT problems. If you're looking for the best email security services, we provide them all under one roof.
Our years of experience in IT mean we've encountered and successfully solved the biggest cybersecurity solutions in the world. Contact us today for more information.Latest Email Security Challenges that Organizations Face