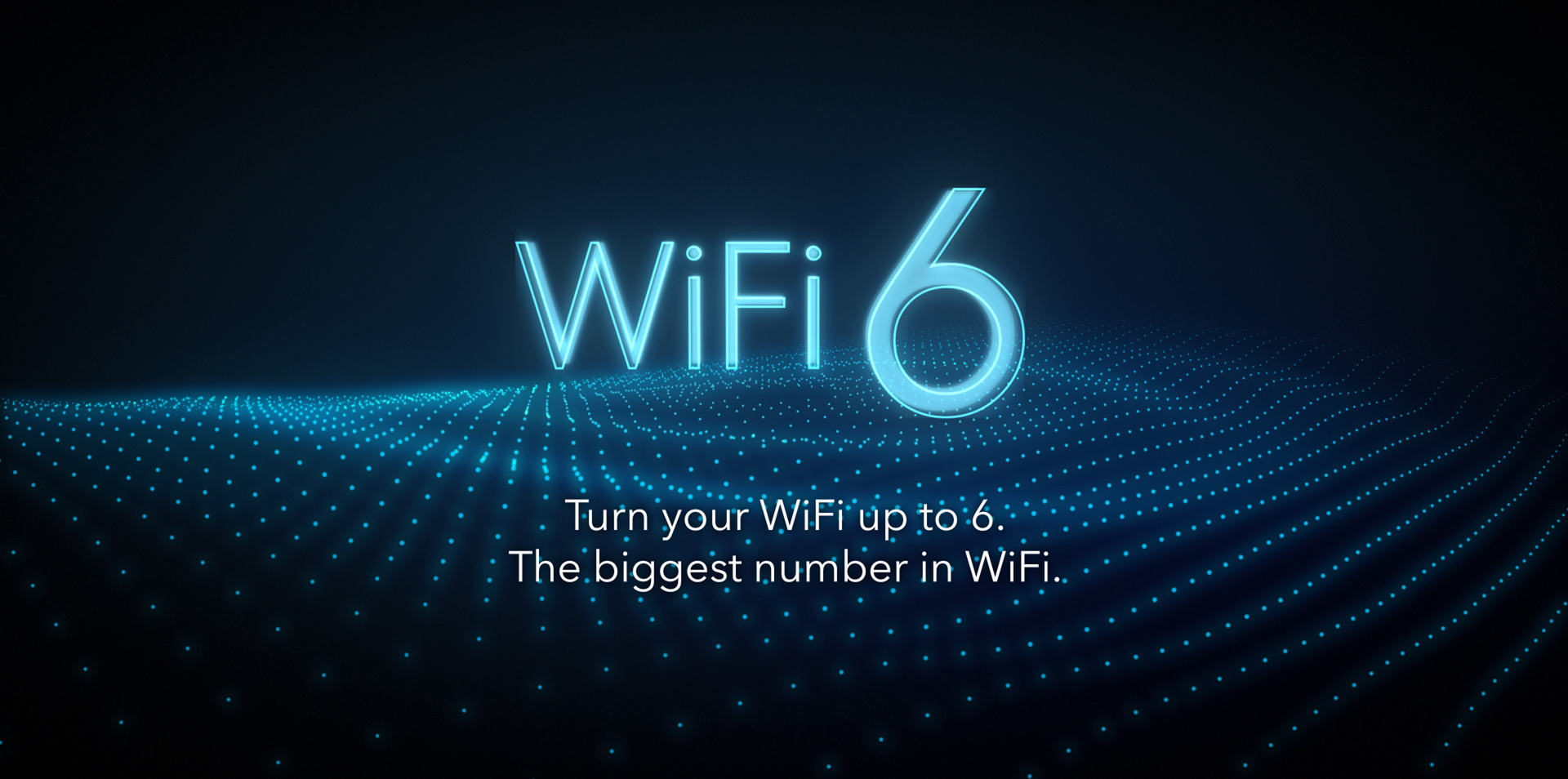 WiFi 6 is the latest wireless networking protocol. Professionally known as 802.11ax, it promises remarkable benefits compared to the previous 802.11ac standard, better known as WiFi 5. The WiFi Alliance also seeks to make it easier for users, devices, and software to identify various networking protocols. It does so by encouraging creators of all products and services that utilize WiFi to designate such networks by a numerical sequence.
Key Features and Benefits of WiFi 6
WiFi 6 has the following advanced features:
1). Orthogonal frequency division multiple access (OFDMA). This feature divides WiFi channels into smaller frequencies in areas with high network demand. Multiple clients can conveniently connect to one AP simultaneously. The AP allocates smaller portions of the channel, known as resource units (RUs) to each client, which maintains network stability.
2). Multi-user multiple input, multiple output (MU-MIMO). It's a complementary technology to OFDMA, in that it also enables a wireless network to schedule access for multiple users. They can stream data simultaneously through an 8-link upstream and downlink support, which allows compatible devices to share bandwidth equitably.
3). Target Wake Time (TWT): This function allows an access point to define specific times for separate stations to access your network. It saves battery life and increases network efficiency by activating access only when required. TWT is especially suitable for IoT devices.
4). Beamforming: Rather than broadcasting data in every direction, WiFi 6-enabled routers can detect the source of the request and transmit a localized data stream in its direction. Although beamforming isn't unique to WiFi 6, it works better with this networking standard.
These and other innovative features offer several advantages. One of them is faster speeds, which result in better throughput. Higher upload and download speeds are relevant in an increasingly interconnected world, with bigger and higher quality files. It's convenient for tasks such as video streaming, CCTV surveillance, and online gaming.
Other benefits of WiFi 6 include better traffic prioritization, network efficiency, increased battery life, and enhanced WPA3 security.
How WiFi 6 Differs from Previous Networking Protocols
WiFi 6 has a data transfer rate of up to 9.6 Gb/s, which is significantly higher than WiFi 5's maximum of 3.5 Gb/s. Higher-order modulation (1024-QAM) technology enables an improvement of up to 25% in data transmission speed and overall network efficiency.
WiFi 6 can accommodate up to eight simultaneous users per AP, compared to WiFi 5's four. Innovative technologies such as OFDMA and MU-MIMO make this efficiency possible. While WiFi 5 only utilizes the 5GHz frequency band for data transmission, the latest networking standard uses both 2.4 GHz and 5GHz bands to ensure better throughput.
Since lower frequency signals have longer ranges, WiFi 6 offers optimum coverage for both long and short distances.
Another key difference is in the way networking standards utilize MU-MIMO. WiFi 5 only enables this feature for downlinks, while WiFi 6 allows bidirectional MU-MIMO. This means multiple users
can upload and download simultaneously.
What Does the Future Hold for WiFi 6?
WiFi 6E offers a major improvement of the 802.11ax protocol. While WiFi 6 uses the 2.4GHz and 5.0GHz frequency bands, WiFi 6E will also utilize the newer 6GHz band. According to the WiFi Alliance, it has 14 more 80 MHz and 7 extra 160 MHz channels.
These additional channels are suitable for congested areas with lots of networks. Since they don't overlap, they allow clearer internet access for connected devices. Other anticipated improvements to WiFi 6 include network efficiency through better uplink MU-MIMO, increased range through spatial re-use, and longer battery life for connected devices.
What are WiFi Certified Devices?
The WiFi Alliance is keen to ensure the smooth interoperability of WiFi 6 devices. Its certification program verifies that various security and performance features meet the required standards. As opposed to past tests that focused mainly on improved bandwidth speeds, WiFi 6 certification focuses on the performance of such devices in shared environments.
Other than OFDMA and MU-MIMO compatibility, qualifying gadgets must also support WPA3 security, TWT, 1024-QAM, and 160MHz channels. A product with the Wi-Fi CERTIFIED™ seal provides quality assurance.
Is WiFi 6 Worth It Now?
WiFi 6 networks and devices offer backward compatibility with previous protocols. This flexibility and convenience allow you to enjoy the best of all available networks. You also experience improved network security and long-term cost savings. WiFi 6 is worth it, especially if increased bandwidth, fast data transfer rates, and overall network efficiency are your key concerns. As the pace of adoption rises, it makes more sense to invest in the latest routers, switches, and other networking devices that help you reap maximum benefits.
At Hummingbird Networks, we always stay up to date with industry trends and emerging technologies. As a premium provider of IT solutions for more than 15 years now, we have the know-how to help you upgrade your systems to the best possible standards. Our skilled staff, timely shipping schedule, committed customer care reps, and world-class after-sale services make us your vendor of choice. Please contact us today for more details.