Big things are happening here at Hummingbird Networks! As the years have passed, and more organizations have come to rely on us as their hardware suppliers, we've found ourselves providing more and more support services to go along with that hardware.
So now, we're making it official with Hummingbird Networks Services: A complete suite of IT services and support which bring you top-tier Enterprise-grade networking and security at highly affordable rates.
We can now be your one-stop-shop for networking, providing hardware at great prices and the expertise for pre and post deployment services to go along with it! Our main office is located in Simi Valley, CA, just 20 minutes north of Los Angeles, with IT specialists and engineers available nationwide.
Here are just some of the IT services we can now offer:
WiFi Deployment
No technology is more quickly changing how businesses do business -and draw in new customers- than WiFi. Having a strong WiFi setup is practically a necessity today. Hummingbird can ensure you have a WiFi setup that's safe, secure, and able to meet the data needs of your workforce and your customers\visitors. We can even help you set up monetization options to get more juice from your network with a WiFi survey and wireless assessment.
Security Assessments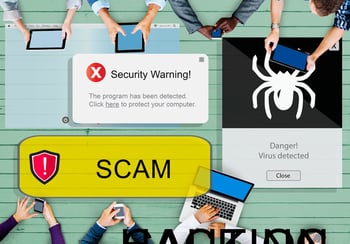 These days, having a security system which looks great on paper is only part of the solution.
Real security means having real-life tests of the system to see how it performs. We can assist with security assessments ranging from overviews of your implementation, to arranging actual live penetration tests to see how your security team can respond in a (simulated) "live-fire" environment.
Network Configuration
Basic networking has always been our bread and butter, the foundation of our fifteen-year (and growing) history. You can put those years of expertise to use and have us design a perfect network for your needs with our network configuration and installation services. We put a real emphasis on future planning. We don't want you to have a network that's only great today, it should still be bringing value years from now while remaining easy-to-upgrade in the future.
Cabling Installation
Cabling might not be "sexy" but it's an absolutely vital part of your network. Cables have to be carefully chosen to match their purpose and also be installed by trained professionals who can avoid damaging their often-fragile interior components. We can take that burden off you, while ensuring you have an internal cable infrastructure that's ready for years of service with our cable installation services available nationwide.
Voice/Video Systems
Both voice-over-IP and IP Videoconferencing are more accessible now than ever before, with companies continually choosing to ditch their old-style telephone services in favor of Internet-based Unified Communication systems. With our voice and video readiness services we can work with you to determine your communications needs and help you implement a system that lowers your communications costs while also giving you greater control over them.
Future Planning/Consulting
And, of course, we're still always glad to come in and simply lend advice. We spend a lot of time trend watching here at Hummingbird, and we can provide key insights into the future of the industry that could change your plans for network implementation. Do you invest in the hot new technology now, or wait a year for the next generation? We can help you make those crucial decisions with one on one IT consulting.
WIth our nationwide IT Service offerings, Hummingbird Networks Services can help you in all these areas and more. We're a full-service provider, and will see your business implement the best technology in the best possible ways however we can. Contact us today to learn more about what Hummingbird Networks Services can do for you!