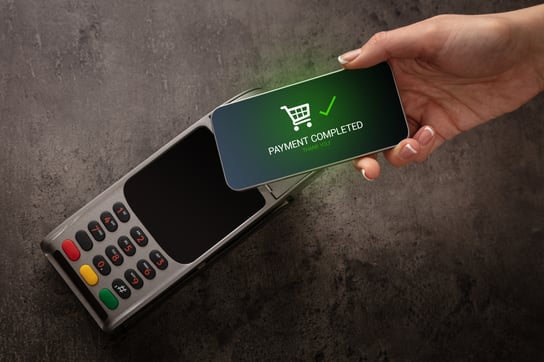 The spread of coronavirus has had a profound impact on lives, jobs, education, and businesses. With millions of employees shifting to remote work, organizations must implement cybersecurity practices and train employees in their work-from-home strategy.
While working from home, employees could be accessing personal, company, and other confidential information.Inadequate security can be disastrous for your company. For instance, we have heard companies lose customers after a data breach. According to a survey, 70% of customers will stop doing business with you if you experience one. Besides, it could put your company at risk of regulatory fines.
Consequently, data security becomes a significant concern for small size and mid-size businesses, particularly during the pandemic. Google reports a 350% increase in phishing websites amid quarantine.
With this startling number, companies should implement strict
rules and regulations to improve cybersecurity for their work-from-home staff.
8 Ways to Protect Sensitive Company Information During the Pandemic
1. Review access rights to company information
Employers should regularly review staff who access confidential information. They should remove access for those who are suspected of theft or laid off.
Employees who have access should go through a strict approval process approved by the administration.
Employers should also consider installing an access log in software in their systems. This software helps them keep track of people who access confidential information at any time. If companies review access rights, they should be able to prevent a data breach.
2. Email security awareness
Email security seems unglamorous and perhaps outdated. But keeping an email secure is more critical now than it has ever been.
Employers should remind their staff to use 2FA when signing up with a new email provider. 2FA provides many benefits for businesses. By providing a second layer of protection, 2FA prevents possible hackers from impersonating an employee and using them to access company information.
Train your staff to recognize and avoid phishing scams. Phishers always send links and attachments through email. They often tell a story that may look like they are coming from a company you trust to convince you into clicking it.
According to joyofandroid.com, businesses have been affected by hackers who have managed to get their hands on over 73 million records and sold them on the dark web.
The trick is never open or download any attachment from unknown senders.
3. Issue guidance on how to use informal communication platforms
When employees are working at home, they will be tempted to communicate with each other using text messaging and social media accounts.
Organizations should hinder their staff from using information communication platforms because they pose a risk of exposing
company information.
4. Do not use public Wi-Fi or a public computer
The most significant risk to a public Wi-Fi is when the hacker can access your device through an unsecured network. Hackers can efficiently distribute malware and use it to steal sensitive information.
If you cannot help it, you should use a VPN. This application enables you to create a secure network over public Wi-Fi. Even hackers cannot get access to your device through a weak Wi-Fi because of its secure encryption.
When you are using public Wi-Fi, you need to turn off file sharing settings to prevent the risk of exposing data.
When you are at home, try to check your network for unauthorized users. These people could be trying to hack into your system. Ensure you set a strong password for your admin and Wi-Fi password.
5. Keep the computer and smartphone operating system up to date
Updates released for the computer and smartphone are essential because they contain patched to security holes. An outdated operating system increases the chance of malware.
6. Establish protocols for securing devices
Employers should prohibit staff from working in public areas where screens are visible to passersby. They should also be reminded never to leave a device that holds sensitive information unattended.
7. Password protection
Passwords create a defense against unauthorized access to personal information. The stronger your password, the more protected your data is from malicious hackers.
It would be best if you used different passwords for different accounts. Security experts recommend that you use unique and strong passwords for each one of them.
You do not have to remember all different passwords; you can use a password manager if possible. A password manager keeps your online credentials and is usually encrypted and stored behind a master password.
You can use biometrics authentication, if possible. This security process relies on the biological characteristics of an individual for verification. The benefit of biometrics is that it uses information that differentiates an individual from another. Hackers will not be able to gain control of your data.
8. Ensure web safety procedure
Whenever you are browsing the internet, you should have up-to-date antivirus and an approved firewall system. An antivirus will protect sensitive information from viruses, worms, and malware. Use Ad-blockers and enable do not track to prevent unwanted ads from tracking you.
Conclusion
If your company has not implemented cybersecurity, it may be high time to consider obtaining one. For this reason, your company can ensure safety for all their sensitive information. Taking precautions is the very least a company should do for customers who invest their time and money in them. At Hummingbird Networks, we customize our IT solutions to fit any business needs.