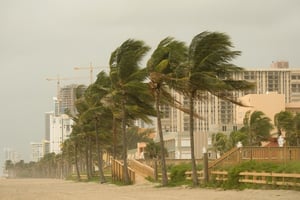 Last month's Hurricane Matthew offered yet another stark reminder of just how important it is to have emergency plans in place for your network and networked services. Along with many tragic deaths, Matthew is estimated to have caused at least $10 billion dollars in economic damage in the US alone. Some businesses were without power or network for days.
Despite yearly reminders of just how destructive our planet can be at times, a shocking number of small-to-medium businesses are operating without sufficient disaster recovery plans. At least thirty-five percent of SMBs are operating without any safety net at all, and IT workers at a whopping seventy-five percent believe their SMB disaster recovery plans are "inadequate." Wow.
It goes without saying that a great many of those businesses would be unable to continue operation, if they were hit with a disaster or massive data loss. If you're among them, these are the areas which are most critical for you to focus on when it comes to creating an SMB disaster recovery plan.
You MUST Deliver Power Protection to These Areas for a Workable SMB Disaster Recovery Plan
1 - Data
For many businesses today, data is life. Often, keeping data safe is more critical than day-to-day continuity of operations. A company can survive a couple minutes of shutdown, but a major irretrievable loss of data could be a death sentence. Having a regular schedule of backups, and keeping backups in a safe location, is absolutely critical.
Previously, the most common solution was simply to maintain physical backups of vital systems, either on-site or (preferably) off-site. Of course this is expensive, both in terms of hardware and maintenance. For an increasing number of SMBs, the best option is a managed cloud backup system. Using rented hardware is substantially cheaper, while being off-site shelters it from any local problems.
2 - Power
Electricity is a dual-edged sword for electronic devices. You need power for operations, but power surges -such as during lightning storms- have the capability to damage or destroy key pieces of hardware. Protecting your electrical system is a two-stage process.
First, you need quality power distribution units that have surge protection built in. These are basically an insurance policy for your hardware, ensuring fluctuations in voltage won't cause damage.
Then, for continuity of operations during blackouts, there are uninterruptible power supply units. A UPS is basically a big battery, storing power until an outage is detected, at which point it seamlessly and automatically switches over to battery power. A UPS is generally used to safeguard the most critical systems, such as central network servers. However, depending on your needs, batteries big enough to power an entire office are also available.
3 - Network
Is it even possible for your workers to do business when the network is done? For an ever-growing number of companies, the answer is "no." Computer systems are simply too integral to day-to-day life for business to continue without them.
Network failover systems are a backup set of key network items, often kept on a totally separate grid, which can be used in case the primary network goes out. They generally have reduced functionality, and slower speeds. Like a spare tire, they exist only to help you limp along until primary repairs can be completed. However, they can be invaluable when they make the difference between continued business, and several days of shutdown.
While these used to be prohibitively expensive for smaller operations, cloud-based systems make them more affordable. In some cases, all a company would need is a secondary Internet connection or, potentially, even just 3G/4G cellphone service. VPN-based off-site backup networks are another possibility.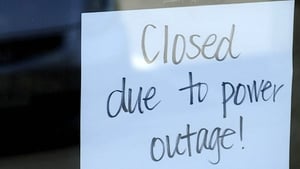 Have You Tested Your SMB Disaster Recovery Plan Lately?
Disaster recovery systems which have not recently been tested cannot be relied on. Best practices call for a test of all relevant systems at least once a year, and preferably every six months at most. If it's been longer than that, a company simply has no way of knowing whether their backup plans are still viable or not.
So even if you already have your key systems protected, be sure to verify that protection is in place periodically.
And if you currently lack sufficient protections, there's truly no time like the present to address that issue. "Hurricane season" is nearly over for the year, but it's still too early for major winter storms in most areas. It's truly the perfect time to look at installing or upgrading your defense mechanisms, before the next set of natural disasters become a threat.
Hummingbird Networks can get you on-track with a solid SMB disaster recovery plan that fits your budget. Our experts will work with you to identify critical areas that need protection, and find cost-effective ways of protecting them.