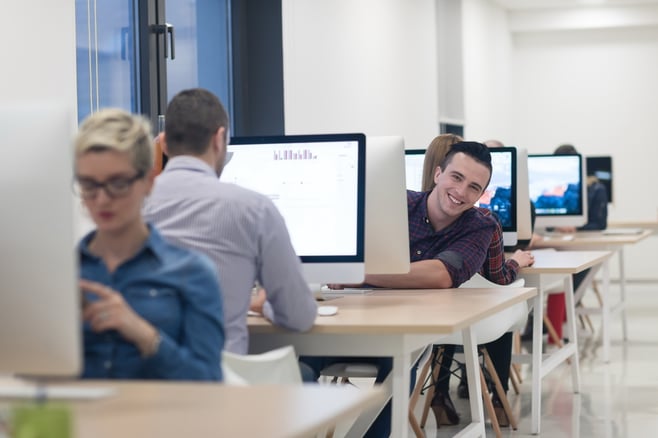 While humans are valuable assets to every organization, sometimes they can aggravate operational security risks. According to industry data, there have been growing insider threats over the past few years, with costly implications to affected organizations. Despite these statistics, you need qualified staff to handle the growing technology requirements. So how do you human-proof your organization's endpoint security?
Actions That Contribute To Insider Threats
Although most insider threats arise from negligence rather than malice, the outcomes are still devastating. Oversharing by employees is one of the leading contributors. The prevalence of social media platforms and internet connectivity increases the likelihood of unintentionally giving bad actors access to sensitive data.
Shadow IT is another contributor to endpoint security issues. Chances are your employees will install and use some applications without your IT department's explicit approval. While they might improve productivity and
innovation, these unvetted tools can also compromise EDR cybersecurity.
The growth of cloud-based SaaS applications, WFH, and bring your own device (BYOD) also worsen the situation. Sometimes employees ignore company policies, such as avoiding public networks and only using corporate Wi-Fi.
Most organizations implement a combination of various policies and programs to improve their information systems. Essential guidelines include strict rules about password creation, remote connections, and network access. An example of a relevant program is EDR cybersecurity education to boost preventive measures.
Regular training helps your staff avoid phishing scams and other forms of cyberattacks. However, even with robust policies and programs, employees will not always follow them as required.
Practical Tips to Human-Proof Your Endpoint Security
The first step in exploit prevention is evaluating your vulnerabilities. The resulting data enables prioritization of the most sensitive network endpoints, even though all of them are important.
Defining a data access policy is the next step in implementing endpoint protection. This action helps your company create protocols for data usage and storage. Data classification levels human-proof your EDR cybersecurity by restricting access to sensitive information to authorized personnel and departments only. Other exploit prevention measures include:
1. Data encryption
There are various dependable encryption solutions for on-site and cloud data, such as Sophos Central Device Encryption. Other than encrypting data immediately it's created, Sophos Safeguard offers proactive protection through continuous user validation before allowing access. Other features include individual file encryption, real-time scans, and vital analytics.
The Bring Your Own Device phenomenon might be convenient, but it also increases endpoint security risks. A BYOD policy should outline a list of safe devices, apps, networks, and websites. It's advisable to provide encrypted, company-issued devices to staff if you deal with sensitive data.
3. IoT security
IoT devices typically have default passwords that make it easy for hackers to exploit. You can limit the vulnerability by maintaining firmware updates and changing passwords.
4. Automating endpoint detection and prevention
Antivirus solutions and firewalls are good at detecting and quarantining known threats. However, they struggle with evolving and sophisticated malware attacks. Advanced endpoint protection tools solve this problem by automating malware detection and prevention.
Finally, creating awareness also boosts efforts to human-proof your organization's endpoint security. It involves educating your employees about prevailing cybersecurity threats and basic security practices. The ever-evolving nature of modern cyberattacks means your organization should conduct these training sessions frequently.
Final Thoughts
At Hummingbird Networks, we understand what it takes to implement the above human-proofing solutions. We have all the tools your organization needs for premium endpoint detection and prevention. These solutions help prevent threats such as ransomware and phishing attempts by reducing the role of humans in your cybersecurity setup. Contact us today for more details about endpoint protection.