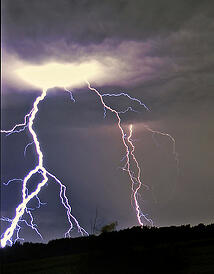 If you want to bring more guests into your hotel, great hospitality WiFi is one of the best ways to do so!
The meteoric rise of smartphones and tablets during the last five years has created a real challenge for much of the hospitality industry. Hotels that had done fine for years charging high prices for even minimal Internet service are now finding that customers are outright demanding high-quality connections.
Given how wide-open competition is in the hotel biz, this isn't an area where customers will grin and bear it. If one hotel isn't offering the services they want, chances are there are a dozen other hotels within a few miles they might go to instead.
You can't rely on your business clientele to unquestioningly pay $20+ a night for online access. Business-Class guests can now be anyone from traditional three-piece suits to a teenager in a hoodie who, unbeknownst to you, owns a million-dollar website. They're increasingly coming to expect WiFi as surely as they expect hot water or a cheap breakfast bar.
In other words, "monetizing Internet access" isn't simply about soaking corporate expense accounts any more. Savvy marketing and promotion of your Internet services can pay off in happier visitors and better online reviews, along with higher revenues.
Bringing In More Business Guests With Better Hotel WiFi Policies
1 - Provide a free service.
Seriously, these days it costs peanuts. You'll be paying more for your water bill than you will for basic low-level free WiFi access.
However, nothing says the free service needs to be more than "adequate." It doesn't need to be a 10Mpbs connection or capable of streaming NetFlix. As long as it's fast enough for an average guest to do email or light browsing, it's going to be good enough for most casual users.
In the meantime, being able to advertise free WiFi is one of the single best draws your hotel can have.
2 - Establish tiered access prices.

So what about guests that need high speed connections for work or videoconferencing? At that point, they'll be willing to pay a reasonable fee for access, because most users understand that high-speed access is relatively expensive. (Although not so much as they imagine.)
At this point, the sky's the limit in terms of services offered.
This is also a good way to subtly subvert anyone trying to use your WiFi to avoid paying for PPV movies. If the free service isn't fast enough to stream movies, that means they have to pay for access one way or another.
3 - Host more conferences.
You want to REALLY see a difference in response to your WiFi? Try hosting a convention after upgrading to high-speed services. Most trade shows are downright infamous for having terrible Internet access, or even strongarming attendees into paying huge prices for substandard service.
A hotel that offers good Internet connections to convention-goers without treating them like a captive audience will get a lot of good buzz, and likely many more conferences in the future.
4 - Encourage happy visitors to mention WiFi in reviews.
Online reviews are becoming ever-more important to hotel-goers, and WiFi is one of the most important criteria for them. Therefore, having reviews that mention your WiFi positively is a very good thing for a hotel right now.
Plus, for that matter, a well-reviewed business almost always gets better promotion and search-engine placement in Google.
So, somewhere in your materials -perhaps in a post-stay survey- encourage your guests to talk up your WiFi in their reviews, if they choose to post some. Don't be pushy here: just suggest it, but leave the decision up to them.
Does your WiFi service need upgrading? Hummingbird Networks can make it simple and affordable. Contact us today for a free consultation on your options!
photo credit: gerrybuckel via photopin cc