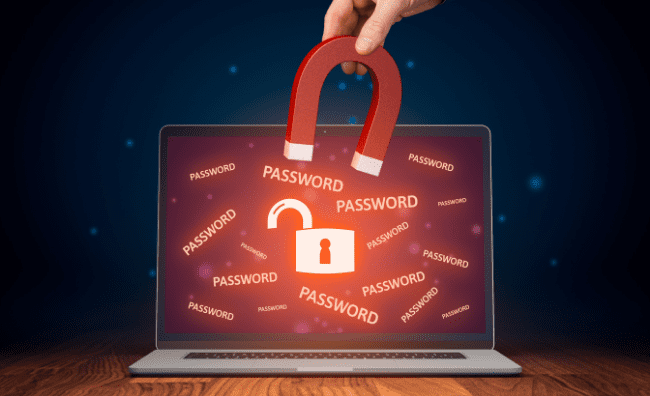 A data breach is an attack that allows unauthorized people to view, download, or share confidential or sensitive information. Some vulnerabilities can cause irreversible damage to individuals, corporations, and governments. Bad actors are always looking to exploit loopholes in your cybersecurity system. Knowledge of the evolving nature of cyber threats makes it easier to implement appropriate preventive measures and responses to attempted breaches.
Why is the Threat of Data Breaches Rising?
Apart from being susceptible to a data breach, you can also put other individuals and organizations at risk. A cyber-attack typically occurs due to weaknesses in user behavior and technology. Increasing adoption of the internet, mobile devices, IoT, and other technologies makes it easier for hackers to succeed.
That's because many users don't implement the latest cybersecurity measures. Technology is also evolving faster than most can understand, with new digital products undergoing negligible security testing.
Why and How Does a Data Breach Occur?
A breach can occur in the following ways:
Accidental internal breach
This kind of breach is mostly harmless. An example is an employee who reads files without having clearance for that level of access. Although it doesn't have adverse effects, it's still a breach because an unauthorized person accesses the data.
Malicious internal breach
Insiders with legitimate credentials intentionally acquire and share sensitive company data to cause harm.
This threat is made worse by WFH and BYOD policies, which encourage employees to use their personal devices for official projects. They increase the likelihood of unauthorized people accessing sensitive data.
Malicious external attacks
External attackers are more organized and determined to cause harm. They also continuously probe your network for exploitable weaknesses.
Phishing employs social engineering to fool users into sharing sensitive data, which hackers use to conduct more devastating breaches.
Criminals also employ brute force attacks to avoid coaxing their targets for information. This method uses malicious software to extract passwords and other vital credentials. Some buy compromised data from the dark web, which allows them to conduct more targeted attacks.
Weak operating systems, networks, and hardware make it easier for hackers to inject malicious code. This malware can go undetected for a long time, allowing them to steal massive amounts of sensitive data.
How to Prevent a Data Breach
Effective data breach prevention requires the cooperation of all stakeholders, ranging from IT professionals to end-users. Everyone who interacts with your system is capable of knowingly or accidentally initiating a breach. These best practices help improve overall security:
Restricting access to those who need the data for their job description minimizes the pool of employees who can facilitate a data breach.
Ensure compliance by third-party partners.
Bad actors might gain access through vendors and other partners with privileged access to your system. They must have updated cybersecurity systems that are compatible with yours.
Train your employees on security best practices.
It's crucial to train employees to detect phishing attempts and other common cyber attacks. This solution includes developing a response plan for potential data breaches.
Software creators continuously test their products for loopholes, which they seal with regular patches. Installing these updates as soon as they're available makes it harder for hackers to target you.
Passwords with a mixture of upper and lower-case letters, symbols, and numerals reduce the likelihood of brute force attacks. Other solutions include multi-factor and biometric authentication.
How to Detect and Respond to a Data Breach
Most data breaches occur through sophisticated endpoint attacks. An Endpoint Detection and Response (EDR) system offer comprehensive, multi-layer protection for your endpoints. It combines advanced data analytics with real-time monitoring to identify and automatically respond to threats.
Unlike traditional cybersecurity solutions, EDR provides proactive threat management. The Cisco Secure Endpoint is a reliable, cloud-powered EDR tool covering multiple domain control points.
Although endpoints are vital, they're only one aspect of your IT infrastructure. Extended Detection and Response (XDR) solutions offer security visibility for your enterprise network. It's a single pane of glass that simplifies the management and enforcement of cybersecurity policies across your company.
Cisco SecureX is a cloud-native XDR solution that protects your entire IT infrastructure. It also integrates seamlessly with the Cisco Secure portfolio, whose products are available in three major categories:
User and device security: Apart from Cisco Secure Endpoint, they include Meraki SM, Kenna Security, and Cisco Secure Access by Duo.
Network security: Examples are Cisco Secure Firewall, Meraki MX, Cisco AnyConnect, Identity Service Engine (ISE), and Cisco Secure Web Appliance.
Cloud & application security: Cloud-powered solutions include Cisco Umbrella, Cloudlock, Secure Cloud Analytics, and Cisco Secure Workload.
Conclusion
Preventive measures offer your organization the best defense against a data breach. At Hummingbird Networks, we offer you a suite of advanced yet intuitive solutions to help meet your enterprise objectives. We also provide a free trial for select Cisco products for organizations with a minimum of 50 users. Fill out the signup form today to enjoy the absolute best of cybersecurity. Contact our team of specialists with any questions.