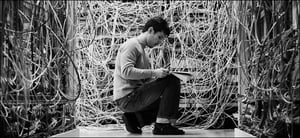 Is the future going to be all-wireless? The answer is a big yes! As consumer devices that use wireless connections become more ubiquitous, and companies keep finding ways of making Cloud-based applications more effective than centralized solutions, wireless and cloud managed is continuing to look more attractive to businesses.
In fact, AT&T has recently begun lobbying the FCC to be able to conduct experiments with installing all-WiFi communications grids in entire towns, to cut down on infrastructure maintenance costs and increase network reliability.
If the major telecoms are looking at taking their grid onto the Cloud, that's a major shift in the winds.
Never the less, there are still some issues that a smaller business looking to invest in wireless technologies should be aware of. Most of them, however, are concerns that have been largely minimized in recent years. Wireless may not yet be right for everyone, but it's made large strides.
Five Potential Pain Points When Looking Into Wireless Networking
1. Security
Is your WiFi secure? Reasonably so. While older encryption methods like WPA1 were known to be vulnerable, since the introduction of the WPA2 cypher, access is as secure as at a physical access point. When combined with Cloud-based intelligent network protection systems, a wireless system can provide robust, adaptive security that's more than enough for most businesses.
That said, WiFi will never be quite as secure as physical lines, just because of the extra control that physical hardware provides.
2. Cost-Effectiveness
Right now, it's still more expensive to invest in physical network hardware, simply because the technology is more established. That said, when buying hardware for a physical network today, one has to stop and wonder whether they'll see long-term use from the hardware. Further, installation and upkeep expenses are also significantly higher for physical networking.
Wireless costs more up-front, but in most cases, you'll see a longer lifespan from the hardware.
3. Reliability
One side-effect of going wireless is discovering just how many wireless gadgets your workforce owns. As more workers begin to bring their home electronics to work, network usage tends to go upwards quickly. So, it's not uncommon for us to hear about companies suddenly seeing reliability problems several months down the line.
Usually, the solution is simply to get more bandwidth from your ISP, as needed, to support your growing business. It's an unfortunate added expense, but one that goes with the territory.
4. Changing Standards
When moving towards a wireless network, it's important to keep an eye on communications standards in the industry. The 802.11 wireless standard has gone through several upgrades over the years, with each adding more bandwidth and overall speeds, and will likely continue through several more.
This is going to be a feature of business networking for a long time to come – people are going to keep looking for ways to push more data, faster. However, it's usu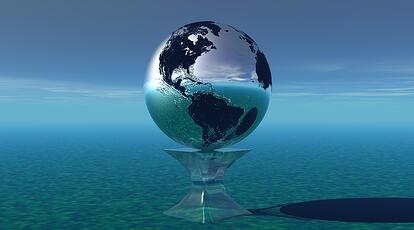 ally best to simply buy the solution that fits your needs now, without getting too dazzled by promises of new tech "just a few months" from release.
No matter when you upgrade, there will always be something better on the horizon.
5. The Human Factor
One area where WiFi has improved by leaps and bounds is in its usability. Modern virtualized WiFi networks can be managed from a single console, with a unified experience for every user regardless of the device being used. The technology stays out of the way of productivity.
However, this increased access means human-based attacks will be a larger threat. When upgrading to WiFi, remember to include some employee security and awareness training. Matters like password discipline are more important than ever when someone's iPad can be a gateway to your network.
Need More Information?
Even if it's necessary, moving to wireless networking is a complex process. For more advice or a personalized consultation, just let us know where you want your communications to take you!