For years, business communications networking has been synonymous with "complexity." Virtually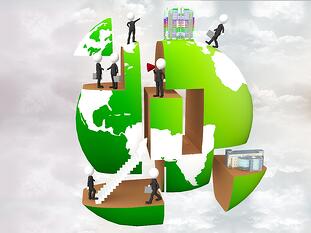 any setup more complex than a simple server with a couple attached access points has required a lot of time, effort, and maintenance to keep up. Businesses that wanted a robust unified communications network were having to pay top-dollar for trained professionals who knew how to build and maintain the network from the ground up.
However, many small and medium-sized businesses would like to enjoy the same telecommunications as the large companies, but can't afford the dedicated on-site staff required to set up and maintain the system. Contracts with third parties for support were an option, but a costly one that tended to become only more costly over time.
Turnkey IT Solutions
Basically, the market was demanding access to high-power networks at the lower end, and that's what ADTRAN has addressed with their new ProServices line of turnkey solutions.
So if you've felt as though price and technological barriers were standing in the way of your business's communications future, ADTRAN may have the answers you need.
How ADTRAN ProServices Make Networking Accessible
From the beginning, ADTRAN has maintained a focus on making high-power networks available to smaller businesses, and the ProServices line of support options help make that a reality. They're broken up into three distinct groups, depending on where you are and what challenges you're currently facing:
ProStart
For companies just looking to move away from copper-wire service and towards a full VoIP-based unified communications system, ProStart is designed to make it easy.
The program begins with a pre-site assessment, cataloging your current network, as well as finding out what you're looking for from your communications in the future. If you're adding BlueSocket plug-and-play wireless access points, this survey involves a predictive assessment to help ensure you get the right number of access points, in the right places.
ADTRAN also handles the pre-configuration through their staging process, shipping units with a default build already installed that's ready to meet your needs. The equipment arrives at your door, with as little extra setup needed as possible. If necessary, that equipment could be accompanied by a certified ADTRAN technician who's ready to install it on site.
ProCare
ADTRAN has long been recognized as providing some of the best service in the industry, and ProCare cements this. They offer a range of tailored care packages, ensuring your firm receives all the support it needs as you settle in with your new unified communications system.
Options range from the standard level of telephone support, to having full 24x7 support access, with onsite work done as needed. Under ADTRAN's top tier of coverage, they can replace a piece of mission-critical hardware in as little as four hours.
Plus, all their plans bring guaranteed access to 24x7x365 emergency telephone support as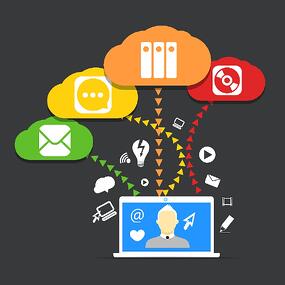 needed, and full access to new software as it's released. Most plans also include an option for automatic remote backups of your configurations, making new rollouts (or hardware replacements) trivially easy to configure.
ProCloud
ProCloud is ADTRAN's own managed VoIP and Cloud Data services, built to work with a BlueSocket-class WiFi network. This makes ADTRAN the true turnkey solution for a WLAN upgrade – from the hardware to the service that makes it useful, ADTRAN can provide it all.
With 24x7 support and guaranteed 99.99% uptime, managing your own business WiFi would simply cease to be an issue. Hardware and software upgrades are handled for you, along with monthly reports and constant remote service quality monitoring.
ADTRAN Brings Unified Communications To Everyone
From ProStart to ProCloud, a firm with zero on-site technical expertise can go to having a fully functional unified communications system in just a matter of days. It's just that simple.
If you're interested in discussing the possibilities that ProServices bring, feel free to ask your questions in the forum below, or just let us know what your business needs!