You know all about the importance of protecting your power in your networking or data system, but how exactly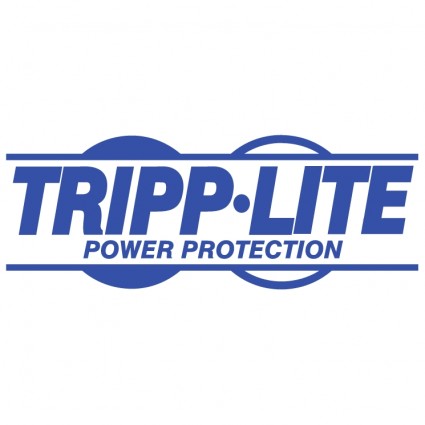 can you make sure that your own hardware is correctly protected? There are several ways, one of the biggest being you can purchase the right kind of accessories and gear which will help deter surges in power, brownout, blackout, and any other complications without compromising the entire network. It is plausible to have this sort of power protection, even if you're working with a smaller technology budget. What kind of equipment should you expect when protecting both your levels of power and your hardware?
Tripp Lite Power Protection
An industry leading company when it comes to power protection, they provide all sorts of ways for you to increase your protection efforts without having to spend thousands of dollars on just a single unit. Instead, they are very affordable and still have the ability to protect even the most complex network, ones that are running enterprise level types of power. With Tripp lite battery backup, smart power rack mounts, and even their power saving cables, Tripp Lite have the solutions you need.
But, what exactly makes the Tripp Lite line of products so much better than other brands? Besides all of the things mentioned above, there is also:
Their battery backup hardware comes with easy-to-read LCD displays that can show you current readings, or even provide input and output data remotely. This can make your job even easier because of the emphasis on knowing exactly the types of power your current system is registering at all times. Not only that, but you're increasing your protection with battery backups.

Tripp Lite also provides UPS hardware that is both energy efficient with at least 120V and has 5-15R outlets for your convenience. There are bigger UPS mounts available, and even ones for specific industries such as healthcare. There are also UPS racks with six large outlets that have safety precautions already installed to make sure you don't suffer from a power surge or downtime from a shut down of the network.

Even the cabling is made so you don't have to worry as much on surges, allowing for a steadier flow of power and better protection because of a uniquely designed cable. Their cables can be easily integrated into your entire networking and data system, making them highly compatible.
Being able to increase your protection from surges and other power issues can also mean being able to create a smaller carbon footprint with your entire business. Contrary to popular belief, this doesn't mean that your networking system will be affected negatively by the change. It will mean you can have an added safety net knowing that your entire system is protected and running at optimal power, without having to pay for it big time at the end of the month.

Whether it is utilizing TrippLite UPS, their cabling, battery backups, or even utilizing all of these and more for the best protection, you should always ensure you have increased protection for the best possible outcome. It might not seem like such a crucial responsibility when there is already so much more to worry about, such as security, but power protection is just as important because the entire system can be compromised. Then, you could be spending thousands and thousands of dollars for repairs and new equipment when you can simply pay only a couple hundred dollars for the ultimate in power protection. Which would you rather do?