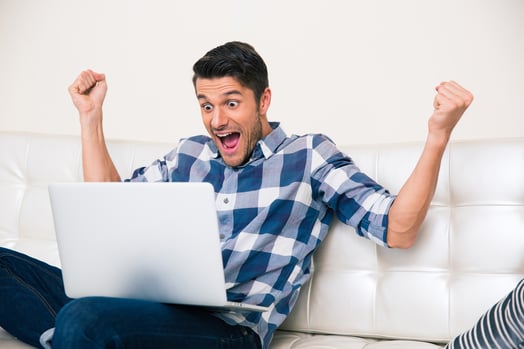 Remote work is increasingly becoming a norm, not only because of the coronavirus pandemic but also because it is becoming a necessity. However, getting used to working from home is not easy. Managers and remote teams alike struggle with various challenges, ranging from operational inefficiencies and issues with remote collaboration. Throwing physical distance to your work becomes challenging on another level. Fortunately, working remotely can be easier than you think with the following practices.
1. Have the Right Tools
Taking advantage of technology can help your team achieve peak performance, regardless of their working environment. Ensuring that your remote teams have secure, reliable, and well-equipped technological tools lay the foundation for effective and seamless collaboration. Investing in the right tools will make it easy to bridge the physical gap created by remote work.
Even as email remains a crucial communication channel for most companies, you should incorporate other tools, software, and apps available on the market for a productive collaboration. Below are some tools to use for various remote working activities.
Video conferencing – WebEx, Go To Meeting, and Skype are just but a few options to consider for excellent conference calls. Video conferencing software also provides screen sharing abilities, which brings your remote staff together in case of detailed explanations.


Instant messaging – most employees like working with various messaging platforms. Efficient messaging tools can help your team avoid sending unnecessary emails or calls. Platforms such as Slack, WebEx, and TeamChat makes it easy for remote teams to share real-time updates and ask questions when necessary.


Project management – remote work takes away the functionality of physical offices where you can manage employee deadlines, oversee assignments, and managing other projects. Having centralized tools for tracking assigned tasks and deadlines makes remote working seamless. Similarly, you can leverage other available tools, such as Wunderlist, Todoist, and Basecamp, for reliable project management.
While using these tools, you should be cautious such that the reliance on such tools doesn't become a distraction. Introduce strict working measures to your team to minimize the abuse of apps as well.
2. Communicate with Purpose
Poor communication strategies can harm collaboration when working remotely. Similarly, unnecessary communication is equally a challenge. Since time is a valuable resource, you should use it purposefully. Meetings are an important aspect of maintaining your teams' collaboration and working spirit. As such, you should plan for every meeting to maximize on time with the following practices.
Have an agenda – you should have an agenda before calling for any meeting with your remote staff. Clearly indicate the meeting's expected timelines and goals to help your staff prepare for the meeting adequately.


Normalize daily standup meetings – standup meetings are quick check-ins that help team members discuss the progress of their work and plan for the day's activities. Such meetings ensure that your staff are updated and in sync while avoiding confusion.


Plan for regular meetings – besides the daily standup meeting, you should organize regular meetings with your remote teams. The goal of such meetings is to track the progress of your projects and the set goals. Regular meetings make it possible for remote workers to raise any possible concerns and bottlenecks.


Use videos during meetings – videos work better in meetings than using phones. You will discuss and engage better face to face rather than working on your computer when on call. Video calls are beneficial in making your team members understand what their counterparts are saying. Video calls also provide face-to-face interaction, eliminating the lonely feeling that comes with remote working.
3. Be Cautious with the Chats
Live communication and chats with your remote team increase connectedness during such working conditions. However, it can be a source of distraction. Just to mention, it takes approximately 23 minutes to recover from interruption while at work. Encourage your team to collaborate on chats without distractions by personal discussions.
4. Work on the Writing
Accurate documentation is an important aspect of distributed
collaboration. It is prudent to have a summary of your meeting to ensure that all team members are on the same page. Summarizing your discussions in writing makes it easier for everyone to refer to the discussed tasks and steps without ambiguity.
5. Appreciate Great Achievements
Remote work also comes with the occasional feeling of isolation for team members. Remote employees might be working hard but feel that nobody is taking note of their accomplishments. As a manager, you should find ways of celebrating good work for your distributed teams. For such, you can create a slack channel to help celebrate wins and send emails with your remote teams' weekly highlights. Ensure that your team feels that their work is appreciated all the time.
6. Define Your Team Schedules
Availability is a common concern for most remote team managers. Despite flexibility being a benefit of working from home, it might not be feasible for all members of your remote team. As such, you should have clearly defined schedules to ensure smooth remote team collaboration and efficiency. However, this doesn't mean that you should insist on the number of hours that your team should be working. Instead, try out different schedules that accommodate your remote teams' availability.
To create such a schedule, you should have some information about individual members. For instance, inquire about their time zones, preferred working hours, easy way to reach them, and individual response time. With such information at your disposal, you can create variable daily and weekly schedules.
7. Take Some Time for Team Building
You can enjoy virtual team building activities despite physical inadequacies. Introduce online team building activities to develop camaraderie with your employees. Virtual team building activities such as virtual home tours, on-call coffee sessions, virtual show and tell, and multiplayer gaming experiences eliminate the urge of proximity. Consult with your employees and urge them to get creative with virtual team building activities.
The Bottom Line
From keeping communication alive, coordinating calls to different time zones to assigning tasks, managing a remote team can be challenging. Remote managers should leverage various best practices for effective collaboration with their team members. Working remotely brings forth significant cultural and technological changes. However, it gives businesses a competitive advantage, especially if you have a strong team.