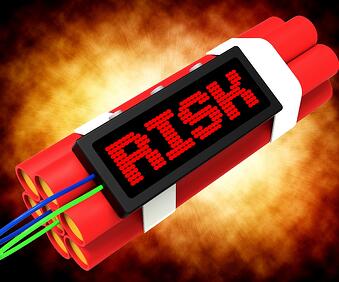 WiFi is a great addition to any hospital, clinic, or other healthcare facility... but there are specific challenges in front of an organization looking to roll out WiFi. Government regulations on health data around the world mean that doctor's offices are held to a higher standard than most businesses, and failure to comply can bring costly penalties... or worse.
If you're interested in implementing doctors office WiFi, these are all things that should be considered dealbreakers. If they aren't in place, WiFi in your office cannot safely happen.
Five Must-Haves When Implementing WiFi for Doctor's Offices
1 – Strong Encryption
Perhaps this goes without saying, but standard off-the-shelf routers and access points are not sufficient for virtually any medical networking. Strong encryption is a requirement for medical records, which need to stay locked away at all points throughout their transmission.
Virtually any enterprise-grade networking OS, such as from ADTRAN or Cisco, will have the encryption you need, so this isn't a major burden.


2 – Secure Password (Or Biometric) Access
Absolutely nothing can go onto your work network that doesn't have a strong password attached to it, and that goes for every device, from your desktops to a nurse's iPhone. If you're looking to allow your healthcare staff to use their own devices, every device has to be just as secure as your official work machines.
Again, this isn't simply a recommendation. It's required to pass data-handling audits.


3 – Guest Internet Access
This is extremely simple to implement in virtually any modern network OS. Any access point with multiple radios – which, again, would be any you'd buy that doesn't come from Wal-Mart – can be set up with a specific "guest network" that only allows access to the outside Internet.
Keeping your guests and visitors off of your main network, entirely, is one of the best security policies you can have. For added security, hide the SSIDs of your actual work network(s), so no one's tempted to try to crack the password.


4 – Physically-Protected Hardware
Another unique requirement of healthcare networking is that the hardware needs to be kept out of range of prying hands. For the most part, this just means keeping your servers and other mission-critical equipment in a locked "server room," which the public cannot access.
However, this also extends to your access points. They should be mounted on the wall or ceiling, out of reach, or protected in a physical enclosure. You don't have to go to great lengths here: As long as someone would need a ladder or other tools to access the equipment, it's secure enough from a legal perspective.


5 – Clear Data-Handling Policies
Securing your network goes beyond the network itself. Many of the most costly data incidents on record come from employees taking home patient records on their own devices, whether deliberately or not. When employees are using their own devices at work, these sorts of mistakes become easy to commit, even in good faith.
You should have a clear and unambiguous policy against any customer data being stored on personal devices, public cloud servers (like Google or Dropbox), or pretty much anywhere else not approved by your operation.
These will likely have to be zero-tolerance policies. There is simply no wriggle room here.
Is Your Doctors Office WiFi Ready?
Don't let the regulatory requirements worry you. Hospitals around the country, and around the world, are successfully implementing robust WiFi networks that make life easier for their staff, their visitors, and their patients.
Hummingbird Networks has years of experience setting up reliable networks, even in situations where systems security or confidential data require the utmost attention. If you have any more questions about making WiFi part of your office, leave your message below, or contact us for more information!