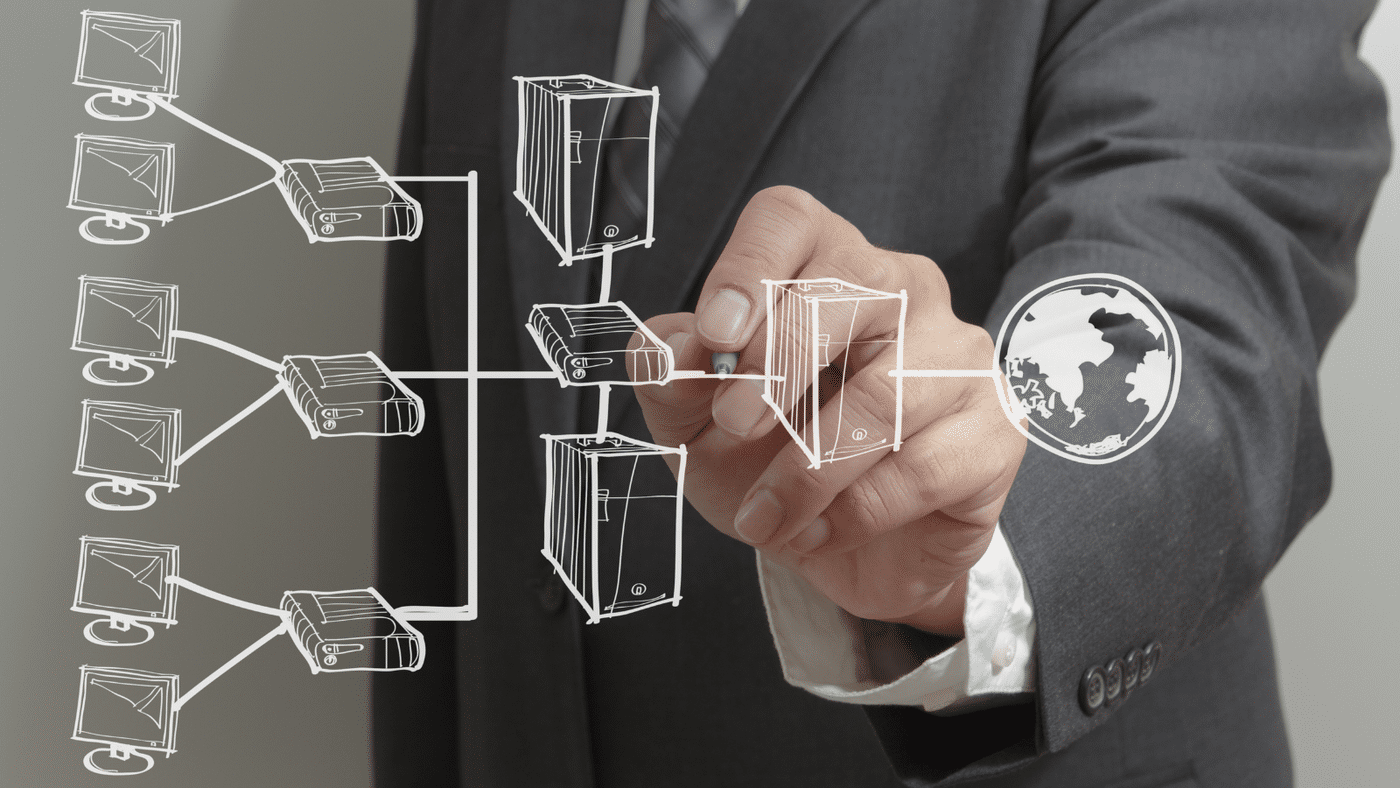 One of the most important aspects of any network design is ensuring good connectivity. Good connectivity is especially vital for campus WiFi networks, which need to support a large number of users who are constantly moving around. A well-designed campus WiFi network can improve productivity and support students when they are studying on campus.
However, wireless networks can sometimes lose efficiency when the connectivity layout is outdated or hasn't been correctly mapped, especially for larger locations like campuses.
As a result, some areas on site will have strong WiFi coverage, usually when they are closer to an access point, while other areas that are further away might have a weaker signal, resulting in slower speeds or no connection at all.
If you are experiencing something similar with your own wireless connections on campus, you can fix the issue and get a constant wireless connection that is fast and easily accessible for anyone. With that in mind, the following are seven campus network design tips you can use right now that will positively affect your WiFi connectivity:
1. Plan Ahead For Signal Strength
For a consistent WiFi connection throughout your campus, you need to check your device strength. Device strength refers to the power output of your device and the sensitivity of the receiver. The higher the number, the better connection you will have. If your device strength is too low, you may experience poor signal quality and a slower connection.
Device strength should be assessed at both ends – that is, both the networking hardware and the device being used to connect to the wireless connection.
Planning ahead for signal strength is essential, especially since all devices have differing signals. For example, smartphones and tablets are typically weaker than laptops and desktops because they have less sophisticated Wi-Fi antenna. As such, you need to consider your device strength when placing access points around your campus.
2. Assess Legacy Hardware Or Older Equipment
If you're working with a professional to plan your wireless network and achieve consistent connectivity throughout your entire campus, the first thing they will do is inquire about your current hardware.
They will assess whether your existing hardware can provide a consistent WiFi connection across the entire campus or if you'll need to upgrade your hardware to newer equipment.
In many cases, you might find that it's more cost-effective to upgrade your hardware in the long run since newer hardware will provide a better connection and can more easily be scaled as your network grows. Not to mention, you'll find that the cost of upgrading your hardware is more reasonable than it once was due to the advances in technology made over the years.
3. Evaluate The Overall Network Capacity
Most campuses have to manage much more than just one connected device at a time, now that almost everyone uses a mobile device, laptop, or desktop computer. While coverage is essential, the overall network capacity is another important factor to consider.
Coverage isn't helpful if there is no "support system" because the network will be overworked. A proper support system should account for the right number of access points, the correct type of equipment, and a good network design that can handle the traffic load.
Therefore, when considering the new network design for your campus, consider how well your network will manage multiple smartphones, tablets, laptops, desktops, IoT devices, and cameras.
4. Create Role-Based Network Access
It's likely there will be all sorts of users accessing the network college WiFi on campus at once, but that doesn't mean the network has to experience lag (network latency) because of it. You can avoid lag by creating "roles" for teachers, administration, students, or other users, to allow specific amounts of bandwidth for each role in the network.
For work on the campus network that needs more bandwidth, it can be provided with that bandwidth. At the same time, less critical roles won't bog down the network because their bandwidth allotment will be smaller.
5. Establish Automated Registration And Optimization
Automated registration and optimization can save a lot of time when setting up a new network or making changes to an existing one. By automatically registering devices and optimizing their settings, you can ensure each device can connect to the network and perform at its best. Doing so can be a big help in terms of reducing lag and providing a better overall experience for users.
6. Implement Data Backup
Without data backup, WiFi connectivity can be disrupted in many ways. For example, if a power outage occurs, the lack of a data backup can cause significant problems for users who need to access the internet. A data backup plan helps ensure that users can maintain their internet connection even during a power outage.
Data backup procedures can help prevent data loss caused by a WiFi disruption by ensuring that there is always a recent copy of the data available to restore from if needed. There are numerous ways to perform a data backup, such as using cloud services or on-site storage devices.
7. Install A Mesh Network
Finally, installing a WiFi mesh network will also contribute to better connectivity on campus. By installing these devices, you can extend the reach of your WiFi signal and provide better coverage for all users across your campus at a lower cost. Not all networks can run well on a mesh network, so please consult an expert before purchasing anything.
What Are WiFi Extenders And Mesh Networks, And How Do They Work?
WiFi extenders are devices that amplify the signal from your main wireless access point (in small networks) and extend the coverage to areas where it is weak.
Mesh networks are similar to WiFi extenders, but they provide a more seamless experience as they consist of multiple devices that work together to extend the coverage using one frequency band to accomplish the backhaul of data from one AP to another
Hire A Professional To Set Up Your Campus Wireless Network Design
Achieving constant WiFi connections doesn't have to be expensive or frustrating. Everything can be updated or upgraded quickly at a reasonable cost with the help of a networking professional that will be there throughout the entire process.
A professional will be able to advise you on the best way to design your network to ensure optimal coverage and performance. They will also be able to install your network and ensure that it is functioning correctly.
Here at Hummingbird Networks, we can perform a comprehensive wireless network assessment of your campus to identify any weak spots in your current network. We can also design and install a new wireless network that is tailored to the specific needs of your campus and users.
Want a good campus network design? You can rely on us! Get a wireless network assessment today!