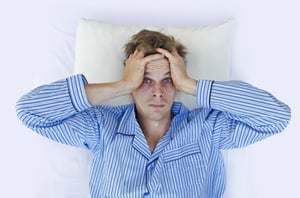 Right now, there are probably few more stressful or thankless jobs than being a data center manager at a growing business. For most companies larger than startups, their data center is as important as the brain and the heart combined. Failure -even for a few minutes- can be incredibly costly, and outages for more than a day can be downright disastrous.
When literally every single piece of the organization requires proper function of all network equipment, it's enough to keep any data center manager up at night in a cold sweat.
In our own experience, below are the top five fears that we help data centers mitigate. And if your own CIO or CTO or data center manager is expressing concerns about these issues, they're far from small worries. They're issues that should probably be addressed ASAP.

The Five Biggest Everyday Threats A Data Center Manager Faces

1 -Power Outages
No power means no network or data access, it's just that simple. From "standard" line outages to major weather events, anything that threatens the power flow to your network threatens the lifeblood of your business.
Some ways to mitigate this are:
Additional on-site backup battery units
On-site gas\electric generators
Offsite backups with rapid failover\redundancy
Outsourcing data center equipment to other states
2 - Overheating
The amount of power used by many data centers is enormous, and with great power comes great heat buildup. Since most heavy-duty network and server equipment is sensitive to heat, potentially being damaged or failing entirely above 90 degrees Fahrenheit or so, this is a major concern.
Possible solutions include:
More fan units within the equipment
Physical fans around the area
Climate-controlled facilities
Equipment reduction with multifunction hardware
Outsourcing data center equipment
3 - Malicious Attack
As we've discussed in the past, the problem of malicious hacking, cracking, and social-engineering attacks is only getting worse, and there's very little the governments of the world can do to stop it. The best defense is a lot of defense, and even then, the plain truth is that a sufficiently determined (and widespread) attack can overwhelm virtually any defense yet imagined.
Some options here are:
More and better firewalls with accompanying smart software
Robust employee security training initiatives
Decentralized network design with fewer can't-fail systems
Cloud-based attack mitigation services
Multiple redundant offsite fallback systems
Hope that AI-based security comes sooner rather than later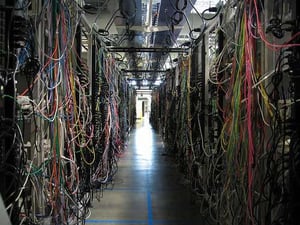 4 - Too Much Cabling
Cabling is no laughing matter! Some data centers are basically drowning in cables, and it's actually a big deal. The more cables, the more chance of a failure in communications if even one breaks. Further, they can start creating interference with each other in sufficient quantity, even with shielding. Plus, there's the ever-present threat of employee accident. (Tripping, etc.)
If you've got too many cables, consider:
Move to 802.1ac Wave 2 WiFi systems for user access
Migrate upsteam equipment to 10Gbps SFP+ or 40Gbps QSFP+
Utilize local stacking to consolidate equipment/wires
Implement 802.3at PoE+ power for downstream devices
5 - Bandwidth Bottlenecks
Want to really freak your data center managers out? Tell them you're planning to implement a bandwidth-heavy rollout such as videophones. Most businesses are constantly fighting to keep users in enough bandwidth as-is, and new hardware rollouts only make the situation worse.
Options here are limited, but:
Increase bandwidth. Even if you don't need it now, you will soon
Deploy better network OSes with smart bandwidth optimization
Restrict employee usage of non-critical websites like YouTube
Reduce the number of always-on smart devices in the office
Throttle bandwidth on your guest\customer public network
Data Centers Need Robust Protection
The importance of data centers in today's always-online, always-active wired business environment simply cannot be overstated. They should be protected like Fort Knox, because any threat to them is a threat to your entire business.
If you need more help ensuring high uptimes at your data center, don't hesitate to contact Hummingbird Networks for a free consultation.