The IT sector today is almost unrecognizable from what it was 15 years ago. You're not the only one struggling to keep up with the constant, exciting innovation. In 2019 we are celebrating our 15th anniversary here at Hummingbird Networks, so we decided to take a look back at the past 15 years in tech. Now, let's look at some of the biggest changes in the IT field since 2004:
---
Streaming
In the mid-2000s, cable TV was the best form of premium entertainment available. At the time, Blockbuster and Netflix were leading video rental companies. Improved internet bandwidth speeds made video streaming viable.
From its debut in February 2005, YouTube is now the world's largest video sharing platform. Streaming has become so successful that more households are preferring it over cable TV. Today, popular streaming services include Netflix, Hulu, Amazon Prime Video, Disney+, and Apple Music.
The Internet of Things (IoT) is a network of smart devices that utilize embedded sensors, cameras, real-time analytics and wireless networks. They can be either programmed to perform tasks or controlled through smart devices.
You can use IoT to control nearly everything that happens in your house. That includes regulating the thermostat, fridge, lighting, entertainment systems, and security. Healthcare, manufacturing, transportation, agriculture and
energy sectors have also adopted it for improved efficiency. 15 years ago, most of your household devices had to be operated independently.
Smartphones
Although smartphones have existed since the 1990s, it was the iPhone's introduction in 2007 that revolutionized the industry. The phone made it easier to perform tasks that had previously been restricted to computers. It also popularized the concept of apps.
Today you definitely spend more time on your smartphone than any other device. Other than powerful cameras, today's phones have fingerprint and face unlock, fast charging, 4G and 5G capability, and AI integration.
In the early 2000s, this technology still looked far-fetched. Amazon's introduction of its Elastic Compute Cloud solution in 2006 proved that cloud computing was more than a fancy buzzword.
Its biggest benefit is the ability to have automatic, on-demand data storage and computing power. You get access to world-class IT resources that are easily scalable as your needs grow. This has enabled many companies to save massive costs associated with running in-house data centers.
Today Amazon AWS hosts some of the internet's largest companies, including Netflix, Slack, Airbnb, Samsung and Adobe. Other major cloud computing providers are Google Cloud Platform, IBM Cloud and Microsoft Azure.
Social Media
Social media has been around in some form at least since the 1990s, through websites such as Classmates and Six Degrees. The 2000s saw a rash of new websites aimed at encouraging online social interactions. These included Friendster, MySpace and LinkedIn.
Facebook, the world's largest social media site, started in 2004. As of 2019, it has more than 2.4 billion monthly active users. Other popular social media sites are Instagram, Twitter, Snapchat, and YouTube. Other than internet proliferation, the smartphone has also aided social media's growth. With a few clicks, you can share your location, photos, live stream, and ideas using your phone.
When you think of online shopping, the first name that comes to mind is probably Amazon.com. Although already established 15 years ago, eCommerce wasn't as huge as it is today. Brick and mortar stores were still popular with shoppers.
Better bandwidth speeds, improved logistics, mobile optimization and favorable regulations have seen eCommerce become a force to be reckoned with. You can now order a product from the comfort of your living room and receive it the very same day.
Cryptocurrency and Blockchain
15 years ago, cryptocurrency existed only as a concept. That changed in 2009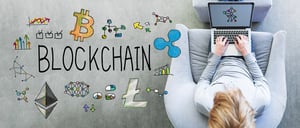 when Bitcoin was introduced. To prevent crypto from being reproduced, the blockchain technology was also created.
Today, various other forms of digital currency exist. Other than Bitcoin, they include Ethereum, Ripple, Litecoin and EOS. Innovations such as crypto wallets and crypto exchanges allow you to store and exchange your digital currencies for conventional or fiat money.
Blockchain has proved to be useful beyond cryptocurrencies. The technology is being applied in diverse fields such as governance, healthcare, IoT, supply chain logistics, insurance, and real estate.
Sharing Content
Sharing content wasn't as fast 15 years ago as it is today. Bluetooth integration into most devices has made this process smoother. Wi-Fi hotspots are now a common sight, which makes it even easier to upload content.
File-hosting services also exist to solve the restrictions on sharing imposed by email providers. Such solutions include Dropbox, MEGA, Google Drive, Box, and Microsoft OneDrive. By subscribing to such services, you can securely store and share terabytes of data seamlessly. The biggest worry for users today is privacy and the fear of losing their content to malicious parties. To improve security, file-sharing services have top-notch encryption solutions.
What a difference 15 years makes! Most of the technology that was mainstream in the mid-2000s is either obsolete or has grown rapidly. Given how fast technology changes, the next 15 years are bound to have some exciting surprises.
And because technology will continue to change, you should be ready to upgrade your business IT in order to be on the same path with your competitors. If you want to learn more about how to keep your IT up-to-date, contact Hummingbird Networks at 805-522-9123 today.