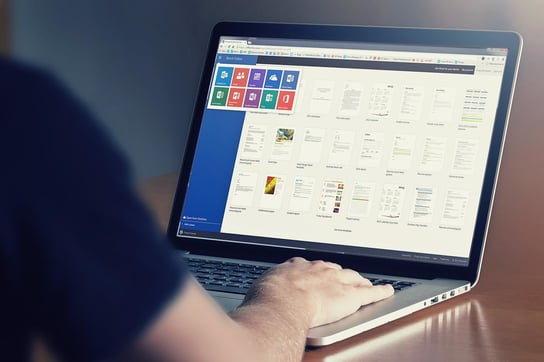 In the current fast-paced digital world, your company data is accessed and shared with more devices from different locations more than ever before. This subjects your organization to the ever-ready cyberattacks, which, unlike before, are not easy to spot. Current phishing attacks are perfectly designed that even IT experts can fall into their traps. Malware threats are also well engineered that they can crush the globe even before security experts and anti-virus tools notice.
Since approximately 75% of Office 365 apps have highly sensitive information, such as social security numbers, credit card numbers, and passwords, you should use reliable security features. Below are some tips for securing your Office 365.
1. Use a Strong Password
Brute force and other malware attacks are not a joke, especially for large companies that store highly sensitive information. That said, passwords are your first line of defense that keeps your data safe. Therefore, set up a strict password policy with the following rules;
All passwords should be at least eight characters

All passwords should be a mix of lowercase letters, uppercase letters, and numbers.

Never use obvious passwords, such as 12345678, company name, or the term password.

Implement a password expiration policy, such as six months, where all passwords should be revised
2. Check Your Secure Score
Microsoft provides baseline security for all its applications, which forms the first step of protecting your Office 365 from threats. A secure score is more or less like a credit score, evaluated based on your security status. In addition, it monitors your Office 365 security environment, identifies areas where you are exposed, and provides personalized security suggestions.
3. Enforce Ransomware Protection
Unlike phishing attempts, ransomware encrypts your data files and demand ransom from you to access the encrypted files. You can take a ransomware bait by clicking malicious links or opening infected files with your Office 365. This is why you should have ransomware protection in place to protect your files. Include the following in your anti-ransomware strategy;
Detection of an attack

Blocking the source of ransomware

Recovering the affected or damaged data
4. Encrypt All Office 365 Messages
Like other companies and individuals, your business probably uses email to send or share everything, including sensitive information. This may include payment details, contract
specifications, confidential product data, and more. With this, your email inbox will have harbored a lot of highly sensitive data, making it a valuable target for cybercriminals.
Fortunately, Office 365 comes with several built-in security features, including data encryption. You can easily configure Office 365 encryption, such as encrypting messages to concrete individuals or messages with specific words. You can as well block the copying and printing of your messages.
5. Use Multi-Factor Authentication
Regardless of the strength of your password, it might not provide proper protection. Enforcing a two-factor authentication configures the system to prompt another login step before users to access the document. You can authenticate your documents using a phone call, which requires anybody trying to access the document to press a confirmation digit or a text message. This restricts unauthorized access and makes the document nearly 100% secure.
6. Configure Rights Management
Besides two-factor authentication, you can also restrict access by configuring document sharing options. Activating these settings automatically encrypts the document and protects them from external access. This also works on Google documents and only allowed users or teams can read and edit the document.
With these settings, even if you send the document to the wrong users, they won't read or make changes. That aside, you can rescind access to the files remotely, giving you full control of the documents. However, note that these documents can still be attacked by malware. The user admin with document management rights can fall prey to brute-force attacks, or leaving employees may intentionally expose them.
While Microsoft assures the availability of their services, you have the responsibility of protecting your files. However, they provide recommendations that you should back up any data regularly if it gets attacked by malware or ransomware. For this, you can use third-party apps that offer the following;
Ensure automatic daily data back-up to unlimited and secure cloud storage

Accurate restore using the same folder hierarchy

Central admin panel for monitoring data status

Easy to migrate to different Office 365 account

Weekly status reports and a quick search of backed up data
Bottom Line
While the cloud is comparably a safe communication and collaboration place, you should implement several Office 365 security measures to enhance your data safety. Make use of the tips mentioned above to protect your data from the endless number of malware, ransomware, data leakages, and loss.
Additionally, you can also promote your Office 365 security by working with data security experts. If you need expert services, don't hesitate to get in touch with our team. We provide cloud data security and train your employees on cybersecurity best practices. Contact our specialists, today!