When you choose Sophos for your threat protection, you benefit from the world's first – and best – cybersecurity system. The Sophos cybersecurity system elevates your protection while lowering your total cost of ownership (TCO). It does this by creating a virtuous circle where unmatched protection and unmatched efficiency continually reinforce each other.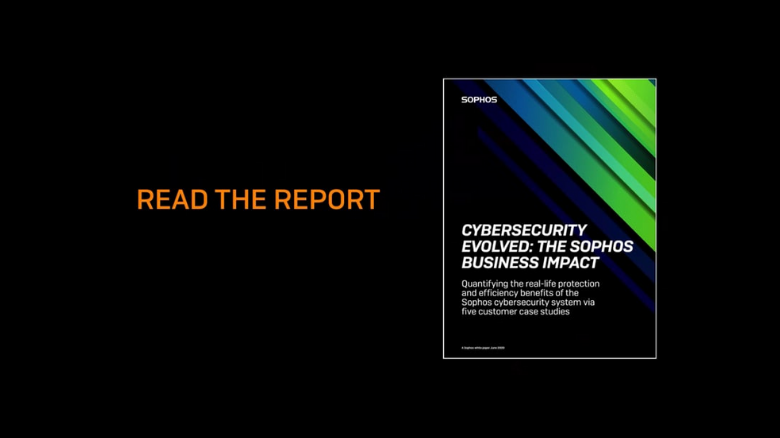 Sophos can help with all your cybersecurity needs: endpoint, mobile, and server protection; EDR; next-gen firewall; email; unified endpoint management; and more. Whether you're running a full cloud, hybrid, or on-premises deployment, SOPHOS has got you covered.
For this whitepaper, SOPHOS interviewed five customers across North America, Europe, and Asia to understand the impact the Sophos cybersecurity system has had for them. Each customer's scenario was different, with varying organizational structures, challenges, and business requirements. To learn more and to check out all five case studies, read Cyber Security Evolved: The Sophos Business Impact.