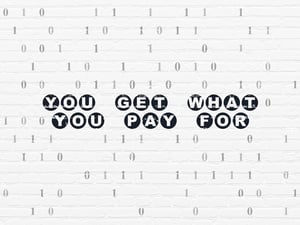 With the need to upgrade weighing down on so many businesses these days, used network hardware can look extremely attractive. The significantly reduced costs and quick availability are a potent combination for a business looking for a quick fix.
But, of course, the traditional wisdom with used IT hardware is that you get what you pay for, and it's best to stick with the safe choice that new equipment represents.
How do they compare? We've broken it down for you:
Used IT Equipment vs New - How They Stack Up
1. New Hardware
Pros:
Nearly all the benefits of new IT equipment ultimately come further down the line, making it critical to weigh your current needs against future projections.
Most critically, you get full post-sale and warranty support with new hardware. This alone often justifies the higher costs. Warranties on used hardware are usually short, if there's one at all, with little or no official support available.
Beyond that, there's the technology issue. Buying new means getting the latest current-generation products. Even if that doesn't matter so much today, it means new hardware will almost always have a longer lifespan and a better ROI over time.
Cons:
The big problem with new hardware is the large upfront capital expense, which can also be a hard sell when dealing with budget-conscious financial officers. Despite the importance of maintaining an up-to-date network, the large pricetag can be daunting.
Also, delivery times delay implementation, especially with custom setups. Expect 2-4 weeks to pass between order and delivery, unless you pay a premium for expedited assembly and installation.
Finally, that latest and greatest network technology may carry with it additional costs, if it's so advanced that it can't interface with your existing equipment.
II. Used
Pros:
Price is, of course, the biggest advantage to purchasing used network hardware. Prices are usually a small fraction of the original costs, making it an affordable option for businesses who know they don't need current-generation technology.
Older tech may also be easier for your co-workers to deal with, being more familiar with it.
Used equipment is also a great source for spare parts. Even non-functioning hardware can often be used to fix up similar models that are currently in use, so it simplifies DIY equipment repair.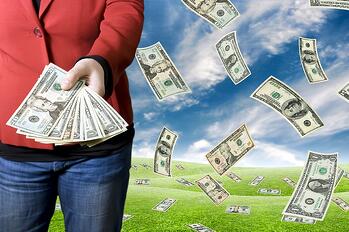 Cons:
Generally speaking, you get what you pay for. While there are certainly good deals to be had, there's a lot of uncertainty when dealing with used hardware. Unless it comes from a trusted source, you have no way of knowing its history.
Warranties are usually minimal, as is post-sale support. There's a good chance you'll be supporting yourself on Internet forums when dealing with used equipment.
Plus, older hardware is virtually always going to have a shortened lifespan, so consider that cheap upgrades now will necessitate more upgrades just a couple years down the line.
Certified Refurbished Hardware Saves Your Budget, If You Shop Smart
The bottom line with used network hardware is that there's plenty of it out there, and a lot of it is still good for years' more service in a business network. Large organizations - even telecom companies - make use of older IT equipment in their networks, so there's plenty of benefit to be had.
Rather than buying from random private sellers or auctions, however, look for a vendor who deals in certified refurbished equipment. These come certified, and are usually backed with adequate warranty and tech support as well. They make a good balance point in terms of price vs features, if you don't need the latest technology.
Plus, pre-owned vendors likely purchase networking hardware as well, opening up the possibility of trade-in credits further reducing your costs.
And as always, to discuss putting together a quality network from certified pre-owned parts, or to talk about the value of your current equipment, please tell us what you're looking for!