Is it starting to feel like you're outgrowing your IT network?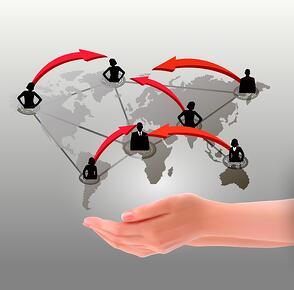 As a business expands, it's natural to see steady growth in its demands for communications channels. More customers means more people wanting to talk to your staff, and a bigger business needs more ways for its staff to communicate internally.
Because of this, telecommunications upgrades should always be future-focused. When investing in new architecture, it needs to be able to support your ventures for as long as possible to prevent more rounds of upgrades.
So, we've put together a list of the ten biggest considerations when looking into network upgrades. Answer all these questions ahead of time, and you'll be well-prepared to purchase a new network that lasts for years to come.

Ten Questions That Prepare Your IT Network For Future Upgrades of networking Devices
1. Who's in charge?
You need a network admin, who will be in charge of gathering this information, contacting vendors, and coming up with potential solutions. If you don't currently have any IT-focused employees, talk to your hardware vendor about options for hiring expertise.
2. How many users will there be?
When thinking about users, keep in mind your own forecasted growth. How many employees are you likely to have in five years? Do you plan on adding new locations or remotely based contractors? Give yourself plenty of room to grow further.
3. Where are your network diagrams?
If your IT department doesn't have a diagram illustrating your current network, having one now will make the upgrade process far smoother. This helps identify which pieces of hardware can remain in place, as well as creating a starting point for diagramming your next network.
4. What circuits and hardware are currently in use?
Create a spreadsheet with make, model, year of purchase, original price, and similar information. Besides being useful as an inventory, if your network equipment dealer also works with pre-owned hardware, they may be able to offer trade-in discounts on your current network equipment.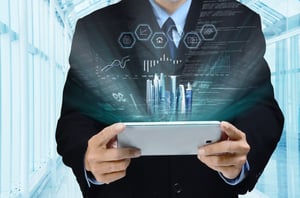 5. What issues are you having with your networking devices?
Quickly list the major challenges you're currently facing - dropped calls, slow Internet transfers, etc. The first ones to come to mind are likely the ones most in need of attention.
6. What does your network need right now?
Create a baseline, based on your current issues. You may not be able to afford everything you'd want five years from now, so make sure you know what bare minimums must be met to ensure your new network meets your current needs.
7. What are your long-term goals?

How do you see your network being used in the future? Is VoIP coming, or perhaps a virtual wireless local area network (vWLAN), aka Wi-Fi, spanning multiple offices? Will you be moving work into Cloud-based services? Your future plans will help dictate what hardware you buy today, to ensure you stay on a viable upgrade path.
8. Would you switch hardware vendors?
If your shop currently standardizes on a single hardware brand, would you be interested in changing vendors? For example, while Cisco was the standard for business communications several years ago, groups like ADTRAN now offer competitive networking solutions at lower prices.
9. Determine an ideal upgrade time frame.
Keeping in mind that most custom network hardware orders will take 2-4 weeks to fulfill, talk about how quickly you would want to see the new network up and running. Your vendor can help you determine the viability of your plan.
10. Make a budget.
Talk to your Director or CFO and work out how large of a budget you'll have when working with vendors. From there, you'll quickly be able to find out how many of your plans can be accomplished today.
And, of course, for advice and resources for any IT network upgrade choices you may be facing, please don't hesitate to let us know what your business needs to succeed in the future!